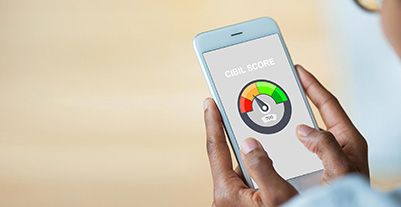 CIBIL score and its impact on home loans
An applicant's CIBIL score affects their home loan application in several ways. For one, it determines whether the applicant qualifies for the offering, as it directly indicates their creditworthiness. It is because your CIBIL score depends on your credit history and track record of repaying loans, credit card bills, and other forms of credit.
 Moreover, it is a key factor in the eligibility criteria and most lenders require you to meet a minimum score, usually 750, to qualify.
Furthermore, maintaining the minimum CIBIL score for home loan applications helps you get easy loan approval. Simply using a home loan eligibility calculator doesn't guarantee approval as you need to meet the requirements to avail yourself of the loan amount you want. If your CIBIL score isn't up to the mark, the application may be rejected or you will have to repay at a considerably higher home loan interest rate. In essence, your CIBIL score affects loan approval and loan terms offered to you.
Lastly, a high CIBIL score helps you secure a better loan deal. With an excellent score, of 750 or higher, you can negotiate with lenders and avail of special offers. Home loans can be used to your benefit if you have the CIBIL score to complement them.