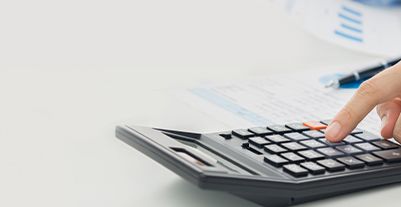 Everything about Provident Fund (PF)
Each investment is aimed towards three financial goals: build wealth, have a regular income from a pension when we retire, and protect the future of our families. And, while we purchase separate financial items to attain each of these objectives, there is one product that aids in the achievement of all three objectives. Because it is a part of our pay, the majority of us are not only aware of it, but actually invest in it. Employee Provident Fund, or EPF, is the product.

Provident Fund is a government-managed retirement Savings Scheme for employees who can contribute a part of their pension fund every month. These monthly savings get accumulated every month, easily accessible as a lump sum amount at retirement or the end of employment. Since the Provident Fund money is a large chunk of savings, it can quickly grow your retirement corpus.
What are the provident fund benefits?
The following are some of the EPF's advantages:
It aids in long-term financial planning.
There is no need to invest in a single, lump-sum amount. Employees' salaries are deducted on a regular basis, which allows them to save a significant amount of money over time.
It may be able to assist an employee financially in the event of an emergency.
It aids in the saving of money for retirement and the maintenance of a healthy lifestyle.
Employee Provident Fund (EPF) Eligibility
The following are the eligibility requirements for enrolling in the EPF scheme:
Registration for an EPF account is required for salaried employees earning less than Rs. 15,000 per month.
If a company employs more than 20 people, it is required by law to enrol in the EPF plan.
On a voluntary basis, businesses with fewer than 20 employees can join the EPF plan.
Employees earning more than Rs. 15,000 can open an EPF account, but they must first receive permission from the Assistant PF commissioner.
The EPF scheme's requirements apply to the entire country of India (except for the states of Jammu and Kashmir).

Types of Provident Funds
There are mainly three different types of PFs, which are as follows:
The general Provident Funds is a type of PF maintained by government bodies, including local authorities, the railways, and other such bodies
The recognised Provident Fund is the one that applies to all privately owned organisations that have more than 20 employees. Moreover, holding a rightful claim to the PF associated with your organisation, you will be given a UAN or Universal Account Number. This enables you to transfer your PF funds from one employer to another whenever you move from one occupation to another
The Public Provident Fund is defined by the voluntary nature of investment on the part of the employee. The PPF is also associated with a minimum deposit of Rs. 50 and a maximum amount of Rs. 1.5 lakh. The PPF has a lock-in period of 15 years
Besides the PF, another safe investment that enables wealth generation is the Bajaj Finance Fixed Deposit. With this provision, you enjoy the benefit of attractive FD interest rates at flexible investment tenure options. Another advantage is the Bajaj Finance FD, which allows you to invest conveniently through a 100% digital process.
Provident Fund contribution

Both the employer and employee make equal contributions to the EPF account as shown below.
| | |
| --- | --- |
| Contribution by | Monthly Percentage Contributed |
| Employer | 12% |
| Employee | 12% or 10% |
| Total | 24% |
Points to Consider When Making an EPF Contribution:
12 percentage point 3.67 percent EPF and 8.33 percent EPS are included in the employee contribution.
10% of the total organisations with 20 or less employees/organizations with losses more than or equal to net worth (at the end of the financial year)/organizations designated sick by the Board for Industrial and Financial Reconstruction are eligible to contribute to the EPF.
The employer's total payment is split between the Employees' Pension Scheme and the Employees' Provident Fund, with 8.33 percent going to the the Employee Pension Scheme and 3.67 percent going to the Employee Provident Fund.
The EPF passbook is updated with all donations.
The employee's contribution is applied entirely to the employee's Provident Fund.
Aside from the contributions already made, the employer must contribute an extra 0.5 percent to EDLI.
The employer must additionally pay some administration charges for EDLI and EPF, which are 1.1 percent and 0.01 percent, respectively. This means that the employer is required to contribute a total of 13.61 percent of the employee's salary to the plan.
Provident Fund FAQs
What is Provident Fund and how it works?
An Employee Provident Fund (EPF) is a retirement savings plan for salaried employees who work for a company with 20 or more employees. Overall, the Employee Provident Fund is an excellent approach to save money for retirement. It also serves as an emergency fund in case you need money for medical expenditures, a wedding, or mortgage payments.
Steps to follow:
Step 1: The EPF deductions are made from the salary.
Step 2: All EPF funds are pooled.
Step 3: Withdrawal of Employee Provident Fund under specific conditions.
Is PF mandatory for salary below 15000?
If you are a salaried employee earning less than Rs. 15,000 per month (basic + dearness allowance), your employer is required to register an EPF account for you.
When can I withdraw my PF?
Only after you retire may you withdraw your entire PF balance. Only once you reach the age of 55 will you be able to retire. You will not be able to get your complete pension if you retire before reaching this age. However, one year before you retire, you are entitled to receive 90% of your EPF corpus.
How can I check my PF balance ?
Find simple steps to check your PF status click here.
How can I get my UAN number?
You can get your UAN number by multiple methods. Know more.
How can I know my UAN password?
To reset or modify your UAN password, follow the procedures below:
Step 1: Visit the EPF's web portal.
Step 2: On the site, on the right side, click 'forgot password.'
Step 3: Enter your UAN and captcha on the next page that appears, then click 'submit.'
Step 4: Enter your UAN again, followed by your registered cellphone number, and then select 'Yes.'
Step 5: On the same number that you entered, you will now receive an update.
Step 6: You can create a new password once your phone number has been validated. For confirmation, you will be required to enter the same new password twice. When you are finished, click 'submit.'
Now, use the new password to log in to the portal once more.