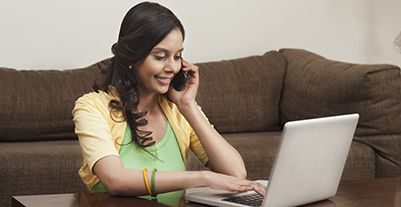 What is meant by a personal loan?
A personal loan is a credit facility that can help you to meet your financial obligations without any collateral or security. It is easy to avail of a personal loan as you are not required to pledge any collateral and it comes with a very few restrictions on how you use the money. You can avail of a Bajaj Finserv Personal Loan with minimal paperwork and an easy application process.
What is a personal loan used for?

Personal loans are offered with no end-use restrictions, therefore can be used for various personal and professional requirements. So, whether it is a medical emergency or renovation of your home or a wedding in your family, a personal loan can be an ideal solution to manage your expenses. We offer online personal loans of up to Rs. 40 lakh with instant approval and quick disbursal. A personal loan, unlike a mortgage loan, is not tied to a specific asset and can be used for whatever purpose you desire.
How do personal loans work?
After your personal loan offer is approved, the funds are deposited directly into your bank account. The borrower then pays back the loan with interest over a predetermined tenure. The borrower's creditworthiness and financial history are often taken into account when determining the interest rate and repayment conditions.
Benefits of a personal loan
There are several advantages of a personal loan. These include:
No collateral: Personal loans are unsecured, meaning you do not need to pledge any asset to avail of funds.
Minimal documentation: The documents required for a personal loan are minimal. It reduces the overall processing time and helps you get quick access to funds.
Flexible tenure: You can pick a tenure that suits your repayment capacity. We offer tenures of up to 84 months.
Check if you eligible for a personal loan and get a personal loan in just a few steps.
How does a personal loan work?
A personal loan works in the same way that most loans do. You apply for a loan, present the required documentation, and the bank evaluates your creditworthiness before making a loan offer. If you accept it, the cash are deposited to your bank account, and you can use them for any legal purpose. You can always use personal loan EMI calculator before availing of a personal loan.
What is the interest rate and repayment tenure of a personal loan?
Personal loan interest rates are determined by your credit history, tenure, income, and other factors. You can get a personal loan from Bajaj Finance with an interest rate as low as 11%. And pay back the loan over a longer period of up to 96 months.