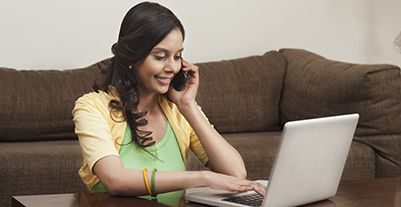 Personal loan meaning and definition
A personal loan is a loan provided by financial institutions, such as banks or NBFCs, to individuals for various personal purposes. Unlike specific-purpose loans (like home or auto loans), personal loans are versatile and can be used for emergencies, debt consolidation, travel, or other personal expenses. You can avail of a Bajaj Finance Personal Loan with minimal paperwork and an easy application process.
What is a personal loan used for?

Personal loans are offered with no end-use restrictions and, therefore can be used for various personal and professional requirements. Following are a few of the goals for which you can use the personal loan funds:
Wedding costs

Medical emergencies
Higher education
Home expenses
Benefits of a personal loan
There are several advantages of a personal loan. These include:
No collateral: Personal loans are unsecured, meaning you do not need to pledge any asset to avail of funds.
Minimal documentation: The documents required for a personal loan are minimal. It reduces the overall processing time and helps you get quick access to funds.
Flexible tenure: You can pick a tenure that suits your repayment capacity. We offer tenures of up to 96 months.
Check if you eligible for a personal loan and get a personal loan in just a few steps.
How does a personal loan work?
A personal loan works in the same way that most loans do. You apply for a loan, present the required documentation, and the bank evaluates your creditworthiness before making a loan offer. If you accept it, the cash are deposited to your bank account, and you can use them for any legal purpose. You can always use personal loan EMI calculator before availing of a personal loan.
How to get a personal loan?
To obtain a personal loan, you must meet all the eligibility criteria mentioned by the lender. You can also use our personal loan eligibility calculator and compare various lenders, interest rates, repayment terms, and fees among different offers to find terms that suit your needs. Apply through the lender's website and complete the application accurately. The lender will review your application, credit history, and financial stability before approving or denying the loan.
What is the interest rate and repayment tenure of a personal loan?
Interest rates on personal loans: Personal loan interest rates vary based on factors like credit history, income, tenure, and occupation. Personal loan interest rates remain fixed.
Repayment tenure: The loan tenure can be chosen to align with your requirements. Loan repayment happens through equated monthly instalments (EMIs), a consistent amount comprising principal and interest, dependent on the loan amount, tenure, and interest rate.