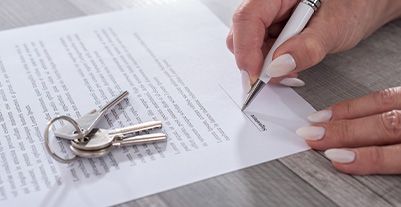 What is Patta Chitta?
Patta Chitta is a land certificate issued by the state government of Tamil Nadu. It contains all essential details of a plot and serves as a vital document during property sales and government acquisitions. It also serves as proof during an ownership dispute and helps resolve it quickly.
Generally, Patta Chitta is maintained by the Tahsildar ofa concerned district. As a landowner, either access this document online or from a Taluk's office. Note that this certificate applies to plots and not apartments.
Read on to gain more insight into this topic.
What is Patta?
It is a legal document comprising details like the landowner in whose name a property is registered. It also includes details like:
Size of Tamil Nadu Patta
Sub-division
Survey number
Name of the owner's district, Taluk, and village
Land area
Owner's tax details
Dryland details
Wetland details
It is issued by the government authority and is maintained by a Tahsildar. This legal document is also known as Records of Rights. In case of a dispute, it serves as evidence.
Notably, one does not need to renew this document frequently. Typically, renewal occurs in case of property transfer either during its sale or while implementing a will.
This document proves crucial for property acquired in these ways:
Land acquired as a result of succession
Land obtained under 'Transfer of Property Act'
Land acquired in accordance with state court and tribunal orders
An online Patta serves as an important document that affirms the lawful possession of the property in question.
What is Chitta?
Chitta is essentially a land revenue document that a Taluk office and village administration maintain. It provides insight into crucial details like ownership, size, area, etc., of the plot. It also provides a distinct land classification into punjai (dry land) and nanjai (wetland).
In 2015, the Tamil Nadu government stopped issuing Chitta separately and merged the Patta and Chitta into one document.
Documents required for online Patta application
Landowners need to submit these documents when applying for a Patta Chitta online:
Deed of sale
Ownership evidence
Reimbursed tax receipt
Owner's utility bills
Encumbrance certificate
Besides keeping these documents handy, one should also become familiar with the steps to check the land records online.
Process to check Patta Chitta Tamil Nadu land records
To simplify the online Patta Chitta application, the government has made the process available online. By following these steps, one can easily apply for it without hassle:
Step 1: Visit the official portal of Patta Chitta Tamil Nadu. Choose the website in your preferred language, by choosing between English or Tamil.
Step 2: Navigate to the header 'View Patta Copy/ A-Register Extract'. Proceed to select 'View Patta & FMB/ Chitta/ TSLR Extract'.
Step 3: Select the district from the available drop-down menu. Click on either the 'Urban' or 'Rural' option in the field marked as 'Area Type'. Click on the 'Submit' button.
Step 4: From the available drop-down box, select 'Village' and 'Taluk'.
Step 5: Select either 'Survey Number' or 'Patta Number' from the 'View Patta/ Chitta Using' field. In case you select the 'Survey Number' option, proceed to enter details like survey and subdivision number. Alternatively, if you select 'Patta Number', enter the required data to continue.
Step 6: Enter authentication value and then click on the 'Submit' button.
Once these required property details are shared, a certificate will be issued online. Such a certificate contains details like construction type, land type, municipal door number, locality, survey number, and other information.
How to check Patta Chitta online status?
As a part of the Digital India Program, states are turning their land records digital. Post application, one can easily check Patta Chitta status readily online in these few steps:
Step 1: Visit the official e-District website of Tamil Nadu.
Step 2: Log in to the portal by entering the required credentials.
Step 3: Enter Application ID, Captcha values, and click on the 'Get Status' button.
Step 4: The status of the Patta Chitta will be disclosed on the screen.
After gaining insight into the Patta Chitta Tamil Nadu land record status, you can proceed to validate your document. You can also opt for the Patta Chitta download option and access a PDF copy as per convenience.
Steps to validate Patta Chitta certificate
Landowners can also check the validity of issued Patta Chitta certificates online. Note that they would be required to add their reference number and then proceed to verify the certification in these simple steps
Step 1: Visit the Tamil Nadu Patta Chitta site and log into its portal by entering credentials.
Step 2: Navigate to the 'Verify Web Issued Patta/ A-Register Extract' tab.
Step 3: Select the option to 'Verify Patta'.
Step 4: Enter the Reference Number and then click on the 'Submit' button.
Once these steps are covered, the Patta verification details will be generated.
Patta Chitta Tamil Nadu fees
Landowners can obtain their Patta Chitta online at a nominal cost of Rs. 100. They can use any of the available payment gateways to pay the fees.
Steps to change name on Patta
Note that landowners can change their name on the Patta Chitta. Unlike the rest of the processes, landowners have to carry out these steps offline. To initiate the process, follow these steps:
Step 1: Visit the concerned Village Administration Office or Taluk.
Step 2: File a Patta Transfer Form.
Step 3: Submit it along with other essential documents.
Usually, a new Patta is issued within 15 to 20 days.
The Tamil Nadu government may ask landowners to submit a Patta Chitta certificate to be deemed eligible for any economic development scheme. Consequently, one should keep it handy to streamline the process.
To make it easy for you to get closer to your dream house, apply to Bajaj Finserv for a home loan up to Rs. 15 Crore* at a low home loan interest rate with flexible tenor up to 30 years. Minimum documentation required with instant approval.