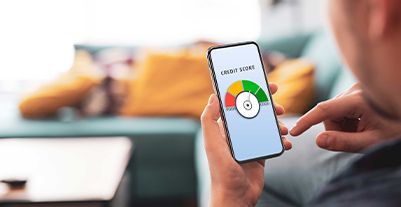 Advantages of using a personal loan for the downpayment of your house
Personal loans are convenient short-term financing options that you can avail to fund multiple expenses. Such loans come with no restriction on end-use, and so you may also avail of a personal loan for a home loan down payment.
With the price of houses rising, purchasing one with your savings is near impossible. Funding it through other sources thus comes as the next best option. While the price of a flat in your city may run into tens of lakhs or even a few crores, making a down payment with your savings also risks exhausting your financial cover. Thus you can avail of a personal loan for the down payment on a house with Bajaj Finserv. Paying your EMI on time is an important factor in determining your creditworthiness. Check your CIBIL Score now.
Advantages of personal loan for down payment
1. Repayment in easy EMIs with Flexi personal loan
Avail Flexi personal loans from Bajaj Finserv and withdraw the amount you need from the sanctioned limit for a down payment. Choose to repay in interest-only EMIs and pre-pay at any time before the tenor ends. It makes repayment affordable as interest is calculated only on the amount withdrawn per the personal loan interest rates.
2. Pre-approved offers for quick approval
Get approval on your loan quickly with pre-approved offers and receive credit in your account within 24 hours*. Availing a personal loan for home down payment ensures you do not miss out on the opportunity to purchase your dream house.
3. Easy-to-meet eligibility criteria
Since it is unsecured credit, the personal loan eligibility criteria and documents are minimal and easy to meet.
4. Minimal fees and charges
The personal loan charges are minimal with Bajaj Finserv, which limits the cost of the loan to your affordability.
However, before applying for a personal loan for home down payment, remember that its EMIs along with those of a home loan may stress your finances. Thus, you must use a Personal Loan EMI Calculator and a Home Loan EMI Calculator to estimate the total outflow of EMIs before applying for these loans.
*Terms and Conditions apply