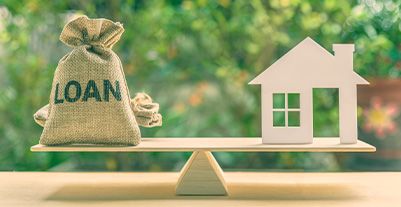 Prepay a home loan
The home loan prepayment process is as follows:
Communication to the lender: Since you are paying off the loan earlier than planned, you need to inform the lender in writing beforehand
Pay the penalty (if any): As per the RBI mandate, lenders cannot charge penalty fees for prepayment on floating interest rate loans. But, some lenders may charge a fee for foreclosing your home loan

Foreclosure: You can prepay any amount (equal to the sum of a minimum of three EMIs) per transaction after your first EMI is cleared. There is no limit to the maximum amount you can pay towards a home loan part prepayment or prepayment

Home loan prepayment rules
To know more about home loan prepayment rules, read on.
Carry a government proof of identity when you plan to prepay
Submit relevant documents to support prepayment
Collect the unused cheques from the lender to avoid misuse
Bajaj Finserv Limited does not charge any extra fees for foreclosure of your home loan. You can conveniently prepay through Experia, our online customer portal.
Additional read: Factors to keep in mind when prepaying your home loan