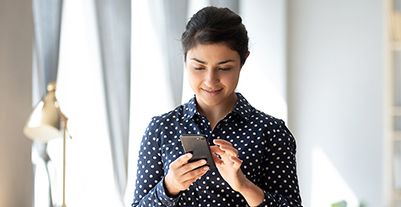 Read our guide to applying for a Personal Loan online
Digitisation has simplified all aspects of life, including securing a paperless personal loan. Once you choose a lender, you can apply online in no time and access the financing you need.
What is the application procedure for a paperless personal loan?
Visit the lender's website and locate the online loan application form.
Fill in all necessary details, including employment, financial and personal details.
Choose the right loan amount and a comfortable tenor for repayment.
Provide soft copies of all documents required to process your loan application.
Await swift approval and disbursal.
To ensure that approval and disbursal are indeed swift and instant, you must meet the eligibility criteria and submit the necessary documents.

Paperless personal loan: Eligibility criteria
Typically, you must have a credit score of 685 or higher, fall within the right age bracket, be an Indian citizen, work in a private/public company or an MNC, and earn the minimum salary as defined by the lender.
Paperless personal loan: Documents required
Once you meet the eligibility criteria, gather the necessary documents. Commonly, lenders require the following:

Identity and address proof: Driver's license, Aadhaar card, voter's ID, or passport

Proof of employment: Employee ID card
Proof of financial stability: Bank account statements and salary slips
In your hurry to get a loan instantly, don't forget to check personal loan interest rates and other charges. This will help you be sure of smooth, affordable repayment.
Also, consider a paperless personal loan from Bajaj Finserv. Get a nominal rate of interest, Flexi facility and apply online. Best of all, you can get approval in 5 minutes* and funds in your account in 24 hours*.
*Conditions apply