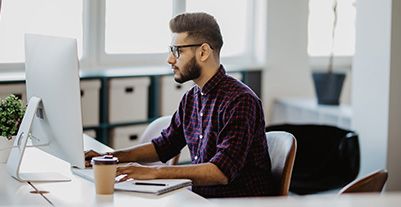 Get a home loan in India
A home loan is a smart and feasible way to fund the purchase of your dream home. It offers ample funds for a home purchase and has a long repayment tenor too. Take a look at the steps to follow when you want to avail a home loan in India.
Step 1: Research the market to choose the right lender
Before finalizing on a loan, analyze the benefits and features offered by various lenders. Compare interest rates and check for other loan features. For instance, a Bajaj Finserv Limited Home Loan has benefits such as the top-up loan, flexible tenor, quick loan processing, and more.
Step 2: Check your home loan eligibility
Check and ensure that you meet all the requirements before you apply for a home loan. You can also use the home loan eligibility calculator to know exactly how much you can avail.

Step 3: Make sure you have a good credit score
Most lenders require you to have a credit score of at least 750 to qualify for funding.

Step 4: Understand the fees and charges involved
This instrument has several other fees and charges over the applicable home loan interest rates. Speak to your lender about what these charges are and go through the loan agreement thoroughly to avoid complications.
Step 5: Keep all relevant documents handy
Lenders require you to submit documentation to prove your eligibility. Knowing required documents for home loan applications helps minimize delays and allows you to rectify problems in advance.

The final step is to apply for the home loan with Bajaj Finserv Limited, you can do this easily by simply filling the easy online application form.
Also read: How to get a home loan in India?