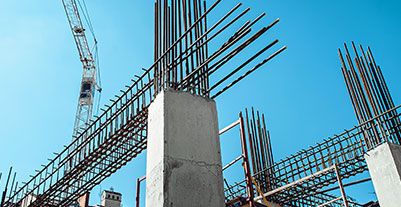 Differences between home loans and construction loans
A major difference between the two is the end use of the two sanctions. Borrowers avail of home loans to purchase already constructed properties, under-construction properties, or to buy those that will be constructed in the future. Alternatively, those who wish to construct a building, whether for residential use or investment purposes would like to opt for a construction loan.
Lenders offer home construction loans for paying the costs of constructing a residential unit or building a home on a plot of land that may be within your existing property. They offer it for the period when the construction work is in progress. The property being financed secures the loan, and the lender will intermittently make sure the funding is being used for that purpose.
Another point of comparison is the interest rates applied to these loan types. Lenders usually charge similar interest rates for both offerings. However, home loan rates may be a few basis points lower than the interest rates for home construction loans. This may be dependent on a few factors, one being the profile of the borrower.