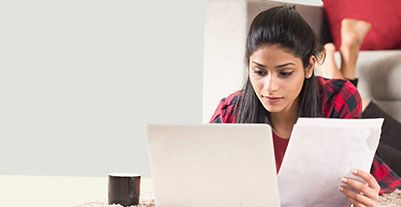 Personal Loan part-prepayment and foreclosure charges
Part-prepayment is when you pay back your personal loan with an amount that is greater than one EMI. It helps in lowering your future EMIs.

What are part-prepayment charges?
There are no part-prepayment charges levied if you have opted for the Flexi Personal Loan.
If you have a normal term loan, you have to pay 4.72% (plus taxes) on the prepaid amount, provided that it is greater than the one EMI. These charges are applicable only after you pay at least one monthly instalment of your loan.
What are foreclosure charges?
Personal loan foreclosure is when you pay off the entire balance of your loan in one single payment rather than making several EMI payments. You can choose the personal loan foreclosure option if you have surplus funds that you would like to use to pay off your existing personal loan.
Making part-prepayments to your loan account or foreclosing it before time, helps reduce your debt burden. If you wish to part-prepay or foreclose your Bajaj Finserv Personal Loan, you have to pay the following mentioned charges:
If you wish to foreclose your loan account, you have to pay 4.72% plus applicable taxes on the remaining principal as it stands on the date of full prepayment.
If you opt for a Flexi Personal Loan, you will be charged 4.72% plus applicable taxes and cess on the total amount withdrawn*.
Access your account through the customer portal - Bajaj Finserv customer service portal to do part prepayment or make foreclosure of your personal loan.
Read here to know more about the interest rate and applicable charges on a personal loan.