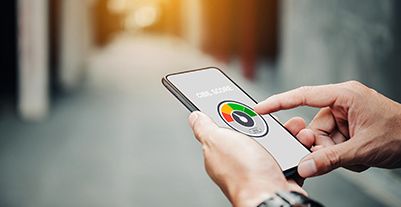 Can you get a personal loan with a low credit score below 750?
A credit score is an essential consideration for lenders when it comes to approving a personal loan application. Being an unsecured loan, financial institutions require you to have a credit score of 750 and above to sanction the same.
However, while the personal loan eligibility criteria list it as a mandatory requirement, availing the same with a low credit score is possible too. Acting upon the following measures can help you get a personal loan even with a credit score below 750.
Ways to get personal credit with a CIBIL score below 750
Opt for a lower loan amount
Bajaj Finserv sanctions personal loans of up to Rs. 35 lakh. However, if you possess a score lower than the minimum CIBIL score required for a personal loan, you may apply for a lower amount. This reduces the risk on the part of the lender and increases the chances of approval.
Show a stable source of income sufficient for EMI payments
Lenders will be reluctant to sanction loans in case your income is low. A stable source of monthly income enhances your personal loan eligibility.
Opt for higher interest rates
Bajaj Finserv offers personal advances at competitive rates of interest for its customers. However, if your credit score is not at par, you may opt for higher interest rates to increase your chances of loan approval.
Apply along with a co-applicant
Applying along with a co-applicant increases eligibility to avail of the loan. It is because the creditworthiness of the co-applicant is considered along with that of the primary applicant.
Once you keep a check on all these pointers, you may proceed to apply for a personal loan with Bajaj Finserv, even if your credit score is below 750.