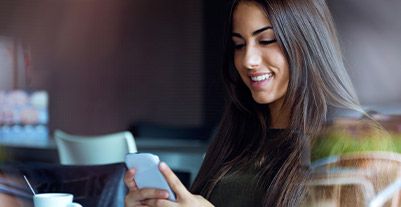 Benefits of Lal Dora Land in Delhi
Lal Dora Aabadi is a region in Delhi that comprises several land-locked areas. It has recorded considerable growth in recent years and is unique because investors buying a Lal Dora property can't register it. Instead, they must get a certification as proof of property ownership.
Should you buy a property in this region, finance it with a loan against property from Bajaj Finserv. You get capital up to Rs. 10.50 Crore*, along with a range of features that make this property loan an ideal pick.
But first, look at the advantages of purchasing a Lal Dora property.
Affordable pricing
Land prices in Lal Dora are lower compared to other localities in Delhi. This makes buying a home here more affordable, especially when combined with a loan against property from Bajaj Finserv.
Proximity to prime locations
Lal Dora is close to several major locations in Delhi and is well-connected to commercial spaces too.
No house tax
When you buy a constructed property within a plot of 200 sq.mt., you are exempt from paying house tax.
Favorable regulative changes
In Lal Dora, plots over 1,500 sq. ft. have been included in Delhi's master plan for redevelopment. This project focuses on the construction of high-rise apartments with basic amenities, thereby making them a worthy option for investors.
These are a few reasons why buying property in Lal Dora Aabadi is beneficial. Should you decide to proceed, avail a loan against property from Bajaj Finserv. Once you meet our minimum eligibility criteria, you can apply for the loan online and avail services such as doorstep document pickup.
Also Read: How to apply for Lal Dora certification online?
Check Loan Against Property Interest Rate
| | |
| --- | --- |
| Certificate | Link |
| EC | |
| Non-EC | |
| PC | |
| OC | |
| Tamil Nadu | |
| Karnataka | |
| Telangana | |
| Bangalore | Encumbrance Certificate in Bangalore |
| Kerala | Encumbrance Certificate in Kerala |
| Andhra pradesh | |