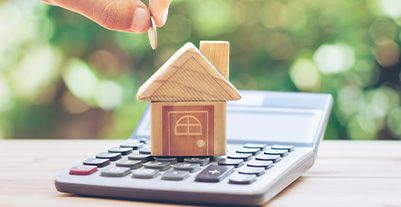 When do home loan EMIs start?
The creation of a disbursement cheque is the point of time when home loan EMI starts. You generally begin paying EMIs from the month subsequent to the month in which the funds are disbursed.
You must normally pay your EMI by a fixed date each month. So, if you choose to pay your home loan EMI on the 5th of every month, and the disbursement cheque was delivered on the 25th of the month, your first EMI will be for the period spanning the 25th to the 5th. The following EMIs would be calculated as per the EMI schedule and you will have to pay full EMIs on or before the 5th of every subsequent month.
You can use a home loan EMI calculator to know your EMI as per the loan amount, tenor, and home loan interest rate offered.
You repay the loan in EMIs comprising both principal and interest. Repayment by way of EMI starts from the month following the month in which you take full disbursement.