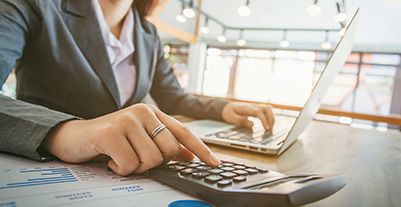 What is invoice financing?
Unpaid invoices can block your working capital. Invoice financing is a credit facility that allows a business to borrow money using high-value unpaid invoices as collateral. This way, you can get the funds you need to meet immediate cash flow requirements to purchase inventory, repay dues, pay vendors or employees, meet marketing expenses, repay debt and more.
Get a loan against your uncleared invoices at an attractive interest rate from Bajaj Finserv. Our invoice financing loan is easy to apply for with a simple online application form and minimal paperwork. It keeps your repayment comfort and business needs in mind with a flexible tenor and fast approval as well as disbursal.
Our pre-approved offers make invoice financing faster and quicker for existing customers.