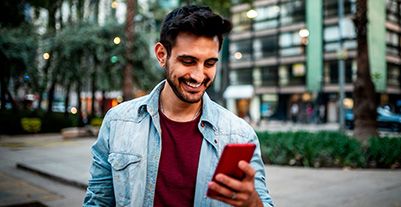 What is cash credit?
Working capital reflects the funds used in day-to-day trading operations. It is calculated as the difference between current assets and liabilities. In a liquidity crunch, small businesses can opt for a quick loan facility like cash credit, a type of short-term working capital loan extended by financial institutions, allowing borrowers to utilise money without holding a credit balance in an account.
A cash credit loan can be used to meet the working capital gap in situations such as the following:
Purchasing raw materials
Maintaining inventory
Paying salaries and rent
Storage and warehousing
Financing sales, etc.
Cash credit loans are crucial for companies in a financial crunch that want to meet the working capital gap. Financial institutions like Bajaj Finserv can offer up to Rs. 50 lakh as a corpus amount, which can be used to meet day-to-day requirements, expand operations, and invest in new machinery.
Cash credit vs overdraft
Usually, cash credit and overdraft are considered similar financial products as most of their features overlap. However, there are some points on which these products can be differentiated, as discussed below:
| | | |
| --- | --- | --- |
| Factors | Cash credit | Overdraft |
| Tenor | Short term commitment | Long-term commitment |
| End-use | It can be used to meet the working capital requirements | It can be used for business and non-business requirements |
| Principal borrowing limit | The loan amount is based on inventory and stock volume | The loan amount is based on security deposits and financial statements |
| Interest rate on running balance | Lower than overdraft loans; only charged on the withdrawn sum | The interest rate is comparatively higher than cash credit |
How does cash credit help businesses?
Cash credit can help businesses by providing them with flexibility and instant access to funding when they need it most. It can help to alleviate cash flow problems and can also be used for short- and long-term investments.