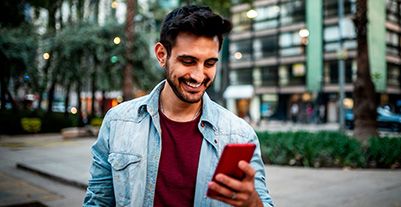 What are the various benefits of a personal loan?
Personal loans are the go-to financing options to meet your goals, make big-ticket purchases or tide over a cash crunch during emergencies. There are several personal loan benefits that make it an ideal choice for borrowers.

10 Benefits of Personal Loans
1. Financing up to Rs. 40 lakh
Personal loans can provide financing up to Rs. 40 lakh. These funds can be utilised for various purposes, such as renovating a property, financing higher education, purchasing a vehicle, or covering medical expenses.

2. Flexible tenors
One of the personal loan benefits is that the repayment duration ranges up to 96 months. You have the freedom to choose a tenor as per your finances and needs.

3. Rapid disbursal
We disburse personal loans within 24 hours* of approval. This quick access to funds makes these loans ideal for medical and other emergencies.

4. No collateral required
Personal loans are unsecured loans, so you don't have to mortgage an asset to apply.
5. Attractive rates of interest
Personal loans are offered at competitive interest rates, which aim to make your EMIs affordable.

6. Minimal paperwork
The documents required for a personal loan are basic and include:
Employed applicants need to provide their employee ID card and latest salary slips. Self-employed applicants must submit their business proof documents, previous year's turnover details, and income tax returns.

7. Easy qualification
Our personal loan eligibility criteria are simple, making it easier for you to apply for and get needed finance.

8. No restriction on the use
You can utilise the funds from your personal loan for any objective without limitations.

9. Tax benefits
Depending on how you use the funds, you may even be eligible for tax-related exemptions on your personal loan.

10. Flexi benefits
Our personal loans also offer a Flexi facility that allows you to borrow from your loan limit freely and part-prepay as per your requirement no at extra cost. One of the advantages of personal loan with a Flexi facility is that you have to pay interest only on the amount that you utilise. You can also lower your monthly instalments by up to 45%* by opting for interest-only EMIs for the initial part of the tenure.
*Conditions apply
Frequently asked questions
What are the advantages of personal loans in India?
Personal loans offer various advantages. They provide quick access to funds for emergencies or planned expenses without requiring collateral. Interest rates are competitive, and approval processes are streamlined. Personal loans also help improve credit scores when repaid on time. Flexible repayment options make them popular for diverse financial needs.
What is a personal loan and its importance?
A personal loan is an unsecured loan provided by financial institutions, enabling individuals to borrow money for various purposes. Its importance lies in offering immediate financial assistance without requiring collateral, allowing people to fulfil their needs and manage unexpected expenses efficiently.