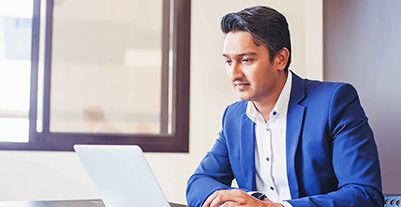 What is the difference between a personal loan and a car loan?
Personal loans are versatile, collateral-free loans, and you can use the funds as you deem fit. On the other hand, a car loan or a used car loan is specifically for purchasing a new or second-hand car.
Keep reading to know more about how the two loans differ.
| | | |
| --- | --- | --- |
|   | Car loan | Personal loan |
| Type of loan | A secured loan, with the car serving as collateral. | Unsecured loan. |
| Loan amount | Depends on the value of the car. | Top lenders like Bajaj Finserv offer up to Rs. 40 lakh. The sanction you get depends on your eligibility and repayment abilities. |
| Funds usage | Only for a car purchase. | No restrictions on end-use. It can be used for planned or unplanned, professional or personal expenses. |
| Documents required | In addition to KYC documents, salary slips and bank statements, you have to submit paperwork pertaining to ownership of the car. | Only KYC documents, employee ID, salary slips and bank statements are needed. |
| Interest rate | The interest rate and loan charges depend on the lender and other factors. | Reputed financial institutions like Bajaj Finserv levy affordable personal loan interest rates and have nominal loan charges. |
While you can assess your unique requirements and pick an option that best suits your needs, remember that a personal loan offers incredible ease of use and flexibility without collateral.
You can fulfil basic personal loan eligibility criteria and use funds from a personal loan to purchase a car. Additionally, a large sanction means that you can use the balance for other needs or urgent expenses, should you need to.