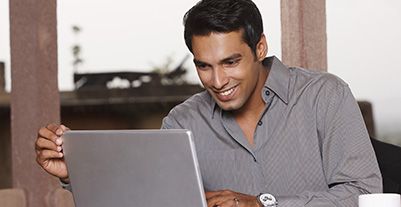 Easy ways to avail of a Personal Loan without security
Most personal loans require no collateral, including a personal loan by Bajaj Finserv. In other words, they are unsecured loans that you can get without submitting any asset as security. So, how can you get this loan? Simply meet basic eligibility criteria and submit minimal documents for swift approval.
Eligibility criteria for a personal loan without collateral
Nationality: Indian
Age: 21 years to 80 years*
Employment: Working at an MNC, public or private company
CIBIL score: 685 or higher
Minimum salary: Based on your city of employment
Documents required for an unsecured personal loan
As this loan is collateral-free, you can avail of a personal loan without documents of your property or any other asset that you own. Simply provide the following basic documents.
KYC documents such as passport, driving licence, Aadhaar card or voter ID card
Employee ID card
Past two months' salary slips
Past three months' bank account statements
How to apply for a personal loan?
Avail of a personal loan without security by following these steps.
Visit the bank or the financial institution's website
Follow the prompts and go to the personal loan online application form
Provide necessary personal, professional, and financial information
Carefully choose the loan amount and repayment tenor for comfortable repayment
Submit all essential documents for verification and approval
Apart from a collateral-free sanction of up to Rs. 40 lakh, a Bajaj Finserv Personal Loan offers you several attractive features and conveniences. These include a long tenor of up to 96 months, online application, quick approval and disbursal, and the option to borrow flexibly through the Flexi loan facility.