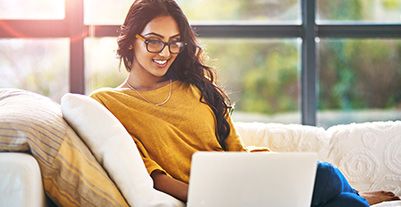 How to apply for an unsecured Personal Loan?
Applying for a personal loan is quick and easy. Follow these simple steps to get the funds you need:

1. Learn all you can about the personal loan before you apply
Consider the features of personal loans offered by Bajaj Finserv.
Check loan terms like maximum loan amount, tenor, interest rates and other fees charged to be informed.
2. Check your loan eligibility and estimate your EMIs
3. Apply online for the funds you need
Once you complete your research, move to the application stage for the personal loan.
Visit the online application form and enter your personal details. Verify your identity by entering the OTP sent to your mobile number.
Existing customers can see the pre-approved personal loan offer they are eligible for. Applicants new to Bajaj Finserv will be asked to enter their financial and employment data.
New applicants will be asked to upload their documents and complete their application.
4. Get instant approval
If you meet the eligibility criteria, you are eligible for instant online approval within just 5 minutes.
Once you select your loan details, you will get a call from our representative, who will guide you on the next steps.
The loan amount will be disbursed to your bank account within 24 hours*.
*Conditions apply