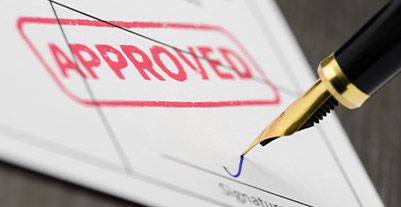 What is home loan eligibility?
Home loan eligibility comprises a set of criteria that lenders require you to meet for your loan application to secure approval. These criteria assess your repayment capacity and can vary from one lender to the next. Home loan eligibility criteria encompass parameters such as your income, age, employment type, current debt, city of residence, property value, and so on.
Based on the eligibility criteria you will have to keep the relevant documents required for the home loan ready.

How to calculate your home loan eligibility
When taking a home loan from Bajaj Finserv you can use the smart home loan eligibility calculator to know how much financing you are eligible for. This calculator considers your:
Age
City
Net monthly salary
Tenor
Other monthly income
Current EMIs/ obligations
Once you input values into the relevant fields, click on "check your eligibility" to see how much home loan financing you can apply for.
Here's what the home loan eligibility calculator is based on:
The home loan eligibility calculator processes all the information it seeks from you. Essentially, the higher your income, and the lower your existing debts, the better chance you have at getting a substantial loan sanction. Besides this, the home loan eligibility calculator also factors in the financial institution's policy with regards to the minimum income and minimum property value that each loan applicant must have to apply for a loan. The city where you stay is also taken into consideration. While juggling all the components isn't possible manually, the calculator's algorithm makes light work of it.
So, this tool serves as a handy way to check your application's strength before you apply for a home loan. Once you meet the eligibility criteria, you can proceed to collect the documents required for the home loan. Using the housing loan eligibility calculator will help you in a number of ways. Here are a few of them.
You get instant and accurate results, and you can use the calculator as many times as you wish to.
You can understand the bearing of your current financial obligations on your ability to take a loan.
You know the prospective loan amount that you qualify for. So, you can set a budget for your home purchase based on the results and save time.
You can determine if you need to work on your finances to improve eligibility. This helps you avoid the negative impact of your application's rejection on your credit score.