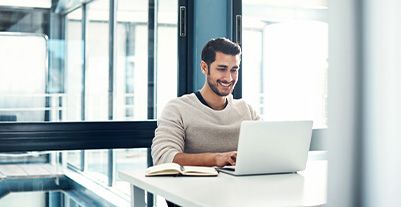 How much is the ITR required for home loans?
The ITR required for home loan approval varies based on the home loan eligibility criteria of the lender. While your income is one of the factors that affect your eligibility, there are other factors that come into play too. As a home loan borrower, you should also know about the deductions that you stand to get.
Keep the following in mind
Home loan tax benefits are applicable on both on the principal amount and the interest amount, which is influenced by the home loan interest rate.
Deductions up to Rs. 2 lakh are allowed for interest repaid annually under Section 24.
The entire interest repaid can be claimed as a deduction on the property which is let-out subject to a maximum of Rs. 2 lakh for a particular tax year.
The principal amount repaid can be claimed for deductions up to Rs. 1.5 lakh under Section 80C.
Deductions can be claimed on registration fees and stamp duty under Section 80C subject to a maximum of Rs. 1.5 lakh.
Deductions for first-time homebuyers under Section 80EE can be claimed up to Rs. 50,000 in case certain conditions are fulfilled.
Also read: Know the income tax benefit on home loan