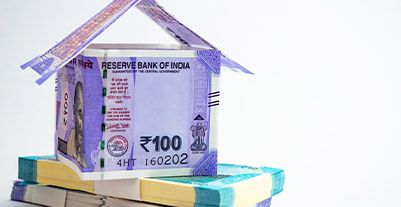 What is the home loan verification process?
A home loan is a finance solution you can avail to purchase a residential property. In the home loan verification process, you need to submit documents to support the information provided in your initial application. The lender then verifies the authenticity of these documents by conducting background checks.
Once the verification is complete, your interest rate and loan amount are finalized. These may further change at the time of disbursal, should your credit profile change then.
What are the documents required for home loan?
Below are the list of documents that are required for a home loan.
Identity Proof
Address Proof
KYC documents
Last 6 months' bank account statements
Latest salary slips or Form 16
For self-employed borrowers, business vintage proof of at least 5 years
Property documents (house purchase agreement)
Process of home loan verification
The below process is generally followed by financial institutions for the verification of a home loan.
After your loan application receives approval, our representatives will get in touch with you within 24 hours* for further processing
You need to submit the scanned copies of the documents required for home loan
Once done, a background check will be conducted to verify the authenticity of the information provided. Your registered address, job background, bank details, etc., will be verified
After the housing loan verification, the disbursement procedure is initiated
You need to sign the property documents and submit them
Next, make the down payment. Its percentage usually depends on lender policy and your individual profile
A legal check of relevant property papers including title deed and NOC are conducted. Applicants may have to provide additional documents in case the submitted papers aren't enough
A technical check of the property, to verify its age, construction quality, certificates, etc., may be conducted
Once done, the loan deal is registered, and you will have to sign the agreement.
Then, the home loan will be disbursed
With online applications, the home loan verification process is now simpler and quicker. The home loan verification process helps arrive at the loan to value after evaluating the market value of the property and your repayment capabilities.
To ensure quicker approval, it is essential you check the eligibility criteria beforehand. You can further expedite the process by checking our documentation requirements and keeping all the necessary documents on hand, before applying. In terms of the eligible loan amount, you can increase your eligibility by maintaining a good credit score. Close all other obligations and make sure you showcase all your income sources to stand a chance to be offered the highest loan amount for your profile.