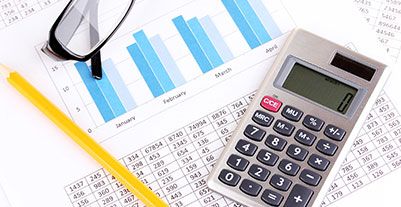 What is a home loan amortisation schedule and how to calculate it?
The home loan amortisation schedule is a detailed chart that clearly highlights key information about your loan and EMIs. This schedule can be calculated by using an amortisation calculator or a home loan EMI calculator, and most lenders will have this provision readily available.
Here is an overview of the information you will get access to through your home loan amortisation schedule.
Instalment number: Every EMI will have a serial number with payment details in corresponding rows.
Due date: This is the date on which each loan payment will be due.
Opening principal: This is the principal amount at the start of each month on which interest will be charged.
Instalment amount: This is the EMI or monthly repayment amount which can change with interest rate fluctuations.
The principal amount repayment: This is the EMI component that goes into repaying the principal borrowed.
The interest component of instalment: This is the EMI component allocated for repaying interest on the opening principal amount. Initially, the interest component makes up a greater portion of the total EMI amount. Steadily, this reduces, and more of the principal gets repaid.
Closing principal: This is the principal amount that remains to be paid off after the previous EMI payment.
Interest rate per annum - This is the interest rate per annum or yearly and may vary based on the lender. Home loan interest rate impacts the EMI that you have to pay each month.