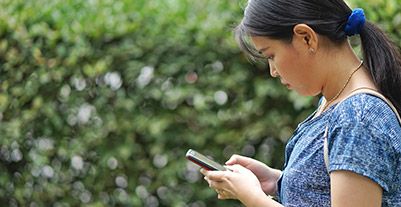 Can one apply for two personal loans at the same time?
It is unlikely for any lender to sanction two personal loans at the same time. If you are eligible for another personal loan from a different lender, it is not advisable for the borrowers to apply for multiple unsecured loans at the same time. If more than half of your salary is going towards loan repayment, lenders might consider you as a high-risk candidate. This might affect your credit score as well as disturb your monthly outlays.
Can you apply for more than one personal loan from the same lender?
Yes, you can avail of two personal loans at once from the same lender, as there are no restrictions on it. However, you must meet the eligibility criteria for the second loan, which include income, job stability, age, credit score, existing loans, and so on. If the lender believes that you will be unable to manage two loans while checking your creditworthiness, they may reject your application. Also, we advise you to check personal loan interest rates before applying for the same.
What are the impacts of having multiple personal loans?
Taking out multiple personal loans can offer you additional funds to meet your requirements. However, it can also lead to over-borrowing and put a strain on your monthly budget, making it financially unviable. Also, taking out two loans can raise your debt-to-income ratio, putting you in the high-risk borrower category.
Should you take another personal loan or get a top-up on an existing personal loan?
You can avail of multiple personal loans if you meet the eligibility criteria. However, because you are already servicing one personal loan, you may have difficulty obtaining approval for a second loan. A better option could be to apply for a top-up loan. With a top-up loan, you can increase the limit of your existing personal loan. It may be easier to obtain a top-up personal loan from your current lender because they already have your documents and know your credibility.
Instead, you can consider Bajaj Finserv Flexi Personal Loan that allows you to withdraw money as per your need from the sanctioned loan amount. You can also prepay the amount as per your convenience.

With Flexi facility, you need to pay interest only on the amount utilised and not the entire loan limit. You can also avail the option of paying interest only EMIs for the initial part of the tenor and reduce your monthly instalment up to 45%*.
Read More: What Happens To Personal Loan if Borrower Dies
While applying for a loan, you should keep in mind that lenders consider your credit history and repayment capacity. In case when more than half of your salary is going towards debt repayment, lenders might consider you as a high-risk candidate.
It is ideal to have a debt-to-income ratio of not more than 40% to get quick approval on your personal loan. To plan your repayment schedule smartly, use our personal loan EMI calculator.
*Terms and Conditions apply