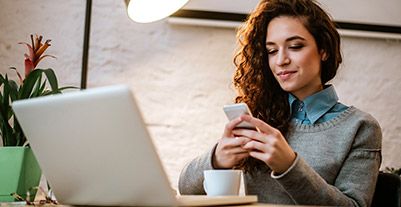 Rate of interest on a Bajaj Finserv Personal Loan
Bajaj Finserv levies a nominal interest rate on personal loans, starting at 11%. While this is the primary charge applicable on your personal loan, you may have to bear other charges such as a processing fees, EMI bounce charges, penal interest (in case you delay EMI payments) and document/ statement charges.
Read more: Personal loan interest rates
How to calculate interest on your Bajaj Finserv Personal Loan?
A personal loan has two components: the principal, which is the borrowed amount, and the interest, which is the cost of borrowing. Interest is a percentage of the amount borrowed. Since you can get a personal loan without pledging an asset as security, the interest rate for a personal loan is slightly higher than that of other secured loans.
Each EMI (Equated Monthly Instalment) that you pay comprises a principal portion and an interest portion. As the interest rate is fixed, your EMI depends on the loan repayment tenor, ranging from 6 months to 84 months.

Use our personal loan EMI calculator to easily calculate the personal loan EMI amount. Also, use it to view the total interest you will have to pay.
What are the factors that influence personal loan interest rates?
Key factors that affect the personal loan interest rate that you can secure are your income, credit rating, the principal amount borrowed, and prevalent market conditions. Typically, a high credit score and good repayment history can help you get a better personal loan interest rate.