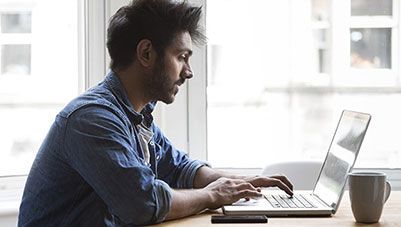 What is the processing fee for a personal loan?
Like most credit products, a personal loan entails a processing fee and charges that lenders levy while extending funds. However, individuals often neglect these fees, which eventually impact borrowing costs.

Thus, knowing the personal loan processing fees is crucial to getting funds instantly. It also helps estimate the annual percentage rate (APR), including personal loan interest rates and miscellaneous charges.
Learn more about processing charges for personal loans from the sections below!
Personal loan charges and processing fees
Lenders impose standard processing fees across financial products, including personal loans. Usually, the personal loan processing fees can range up to 3.93% of the sanctioned amount, depending on the lender and applicants' credit profile.
Lenders levy this charge to cover the cost incurred while processing the loan. However, in some instances, lenders can waive off these charges entirely or partially. It includes the following:

During festive offers
For individuals with higher CIBIL scores or better eligibility
Besides the processing fees for a personal loan, one also needs to bear other charges as and when applicable.
Types of charges and processing fees for a personal loan
Following are the different types of charges applicable on a personal loan:
1. Bounce charges
While repaying a loan, if the EMI bounces, borrowers need to pay bounce charges alongside late payment penalties. It incurs when the cheque, NACH, or ECS mandate fails to clear. The cost ranges from Rs. 700 to Rs. 1,200 per bounce, including taxes.

2. Penal interest charges
Lenders impose this fee when one fails to pay the EMI on time. The penal interest will be applicable at 3.50% per month on the EMI outstanding.

3. Document charges
Downloading loan documents like letters, certificates and e-statements online from the website does not attract any charges. However, to obtain a physical copy, one needs to pay nominal charges.
Additional read: What is personal loan NOC?
4. Part-prepayment charges
Existing borrowers can also make part-prepayment by paying nominal charges on the amount repaid. Note that the part-prepayment amount should be more than one EMI. Additionally, part-prepayment charges are not applicable on loans availed at a floating interest rate.
5. Foreclosure charges
Besides part-prepayment, borrowers also need to pay foreclosure charges on the principal outstanding. With this facility, individuals can repay the loan dues at a time before the tenure ends. It helps boost the credit score as a reward for clearing debts faster.

6. Maintenance charges
Like personal loan processing fees, individuals may also need to pay additional maintenance charges on the withdrawn amount of a Flexi Personal Loan.
Bajaj Finserv extends one of the lowest processing fees for a personal loan that helps keep the borrowing costs under check. Besides reduced processing fees, it also imposes nominal additional charges and competitive interest rates on a personal loan.

Individuals can resort to a personal loan EMI calculator to compute the monthly liabilities and total interest payable at the end of the tenure.

Therefore, knowing the types of fees involved with a personal loan will make it easier for applicants to estimate the amount payable while borrowing.
Read More: Differences between flat and reducing interest rate