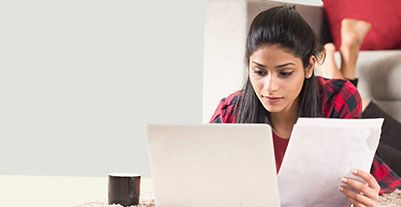 What are the interest rates on SME loans?
SME loans help small and medium enterprises meet their business needs, and their interest rate depends on how well you meet the lender's eligibility criteria. Bajaj Finserv has simple eligibility parameters so SMEs can qualify for a business loan with ease. This makes repayment more affordable through the tenor.
Aiding repayment, our other facilities like part-prepayments and foreclosure are also available at nominal charges. Part-prepayment allows you to use surplus funds to prepay the loan over and above your regular EMIs. This reduces the principal and allows you to decrease your subsequent EMIs or loan tenor. We offer this facility with a fee of up to 3.54% of the loan amount (Inclusive of applicable taxes) plus taxes on the amount part-prepaid. However, if you're an individual borrower who has opted for the Flexi facility on the Bajaj Finserv SME Loan, you needn't pay any part-payment charges.
Foreclosure or full prepayment allows you to repay your entire loan amount and interest in one go. This helps you save on interest payment over the tenor of the loan. We offer this facility with a fee of 4.72% plus taxes on the outstanding loan amount on the foreclosure date. The same rate is also applicable on Flexi Term Loan and Flexi Hybrid Loan to make repayment stress-free.
Here are the latest interest rates and other nominal charges applicable on the Bajaj Finserv SME Loan.
Types of Fees

Applicable charges

Rate of interest

9.75% - 30% p.a.

Processing fees

Up to 3.54% of the loan amount (Inclusive of applicable taxes)

Bounce charges

Rs. 1,500


Penal interest

Delay in payment of Monthly instalment shall attract penal interest at the rate of 3.50% per month on the Monthly Instalment outstanding, from the respective due date until the date of receipt of Monthly Instalment.


Document processing charges (Recently Updated)

Rs. 2,360 (Inclusive of Appicable taxes)

Outstation collection charges

Not applicable

Document/ statement charges

Download loan documents at no additional cost by logging into the customer portal – Experia.

You can also get a physical copy of your documents from any of our branches at a charge of Rs. 50 (inclusive of taxes) per statement/ letter/ certificate.