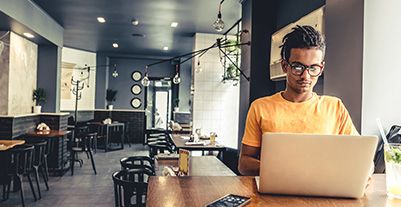 How to track a Bajaj Finserv Personal Loan application status?
In addition to a Flexi Loan facility and a hassle-free application procedure, Bajaj Finserv offers yet another convenience along with its personal loan. It is the option to check your application status.

Once you apply for a personal loan, you can check your application status online or offline at your convenience.
Check your Bajaj Finserv Personal Loan application status online
Through the Bajaj Finserv website

Visit the website and choose 'My Account'.

Open the customer portal and wait as you are directed to My Account.

Log in with your username and password.
Next, select 'track application'.

Verify your registered mobile number with an OTP.

View your loan application status.

Through the app
Download and install the app on to your smartphone from the App Store.

Select the correct customer profile - that is a new customer or existing customer.

Next, choose if you are self-employed or salaried.

From the options available, choose 'personal loan'.

Click on "view application status" to track your application.

You can log in by using a password or an OTP.

Check your Bajaj Finserv Personal Loan application status offline
Go to the nearest branch and provide your loan application number and registered mobile number to check the application status.
Call our customer care centre

You can also call 8698010101, the Bajaj Finserv customer care number, to track your loan application.