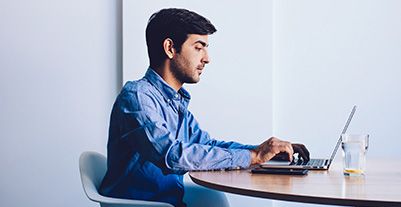 How to get a Personal Loan with a low credit score without a guarantor?
Your credit score is one of the key determinants for personal loan approval. Financial institutions look for a credit score of 685 and above to sanction these unsecured loans.
If you have a poor credit score, you may nominate a guarantor. This helps increase your eligibility, as the guarantor takes the responsibility of repayment in case you default. However, if this is not possible, read on.
5 ways to get a personal loan without a guarantor and a low credit score
1. Apply with a co-applicant
A co-applicant enhances your loan eligibility and reduces the risk of default during repayment as your cumulative income increases. 

2. Show sufficient income
Provide relevant documents to indicate that you have ample income from multiple sources to repay the loan without a guarantor. This improves your chances of approval for an instant personal loan of your desired credit amount.
3. Choose a lower loan amount
A high loan amount signifies greater risk to a lender when you have a low CIBIL score and no guarantor. So, apply for a reduced loan amount to improve the chances of approval.
4. Seek alternate lenders
Usually, financial institutions put considerable emphasis on your credit score when approving loans without a guarantor. When you have a low score, it is better to apply for a personal loan from lenders who set only basic eligibility criteria for personal loans.
5. Ways to improve your credit score
Take measures to improve your CIBIL score to increase your eligibility, especially if you can wait for some time before needing funds.
Ways to improve your credit score

Pay EMIs and credit card bills on time
Do not apply for a loan with multiple lenders simultaneously
Maintain a low credit utilisation ratio
Rectify mistakes in your credit report, if any