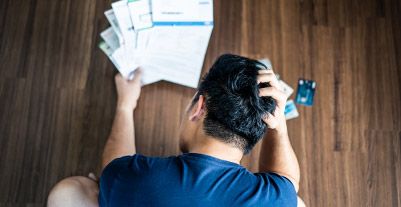 What is an education loan subsidy?
The rising cost of education has become a major obstacle, especially for meritorious students from economically weaker and minority sections. To ensure the availability and affordability of higher education, the Indian government launched education loan subsidy schemes for eligible applicants.

These schemes allow borrowers to avail an 
education loan
 in India with interest subsidy for the moratorium period. Here are a few of the education loan subsidy schemes available.
Padho Pardesh Scheme
This program offers the opportunity of pursuing education abroad to students belonging to the minority community. Under the Padho Pardesh scheme, eligible individuals can avail 100% interest subsidy on their education loan
Central Scheme for Interest Subsidy
This education loan interest subsidy program has been introduced for students from the economically weaker sections. Students can opt for this scheme to finance their studies in any professional or technical course.
Dr. Ambedkar Central Sector Scheme of Interest Subsidy
This is also an interest subsidy scheme on education loans. Individuals from Backward classes (OBC) and Economically Backward Classes (EBC) can avail this financial assistance to study overseas.
Other solutions
Besides these schemes, another solution is the Bajaj Finserv Study Loan on Property. Its features include
Ample funding of Rs. 5 Crore, or higher, basis eligibility

Tenor ranging up to 18 years for easy repayment
A loan against property balance transfer facility to avail better loan terms on an existing loan
Exclusive Flexi facility to manage repayment more easily
Our loan against property is a smart way to access funding and pursue higher education on cost-effective terms.