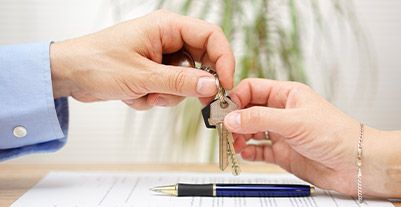 Process to get an education loan through the Vidya Lakshmi scheme
During FY 2015-16, the then Finance Minister of India announced the Vidya Lakshmi education loan scheme to increase accessibility to education financing options. The Government collaborated with NSDL e-Governance Infrastructure to create the one-of-its-kind Vidya Lakshmi portal. Students can find detailed information on education loans and apply with up to 3 lenders via a single application form.
To avail an education loan in India through the Vidya Lakshmi scheme, you first need to register on the Vidyalakshmi portal.
Steps to register on the Vidya Lakshmi Portal
To know more about the steps to register on the Vidya Lakshmi portal, read on.
Step 1: Visit the portal and register using a Login ID and a strong password
Step 2: Provide details such as date of birth, age, name, phone number, and email ID accurately
Step 3: On submitting, a confirmation link will be sent to your registered email ID
Step 4: Open your mail and click on that confirmation link
Once your registration is complete, enter your login details again and begin your search for education loan details that fit your needs. If you want to apply for a study loan, simply fill the CELAF or Common Education Loan Application Form available the on portal. Following this, you can identify the best options available to you. To check the status of your education loan application, use the provision on the Vidya Lakshmi portal.

For easy access to ample funds, choose the Bajaj Finserv Education Loan on Property. You can enjoy easy repayment tenor, quick loan processing, competitive rates of interest, and more. With funding up to Rs. 5 Crore*, you can access top-quality education in India or abroad with ease.
Also read: Loan against property vs education loan: Which one is better for you?