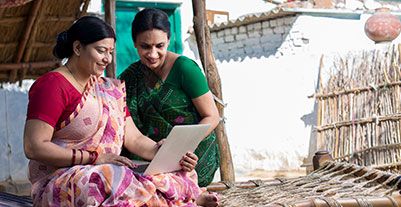 Business growth and expansion
Business growth can be explained as the stage where a business reaches the point of expansion. It is a stage when companies look for additional means to generate extra profit.
In other words, business growth is simply a function of a business life cycle, growth trends of an industry and entrepreneurs' desire to create equity value.
A growing business can expand in more than one way. Generally, there is no specific metric to measure internal and external growth.
Some of the most popular data points that indicate business growth include:
Sales
Revenue
Profits
Business value
Number of employees and clients
How to grow business
Some of the best ways to ensure the growth of industries and expansion include -
Understanding customer needs and developing products that tap into such demand
Improving the quality of service
Nurturing existing customers to retain them while increasing the existing customer base
Using capital or securing sources of capital to fine-tune the means of company expansion
Business expansion
Traditionally, increasing the existing scale of operation or size of the manufacturing unit was considered an essential component of start-up expansion. The modern definition of expansion of business is not limited to infrastructural development.
It includes increasing product mix, moving business to new territories, whether national or international, transforming sales channels and targeting untapped markets.
Business expansion strategy
A global business expansion strategy is centred on increasing a company's current market share and improving product quality. However, success depends on several underlying factors, and working capital is one of the most important.
Being a function of resource availability, company growth strategy often demands active investments. This is why most small businesses think it is crucial to choose the right source of capital and weigh in factors such as -
Size of the company
Required capital amount
Cost of borrowing
Repayment terms
Current financial standing
Additionally, selecting a suitable capital source is undoubtedly one of the most important small business growth solutions. As an entrepreneur, you should opt for a comprehensive financing option like a Business Loan from Bajaj Finserv that provides you quick access to a high loan amount at competitive rates to grow your business.
Also, several business credit programmes are now launched to help women entrepreneurs like Udyogini, MSME loans and other loans for women to encourage entrepreneurial skills.