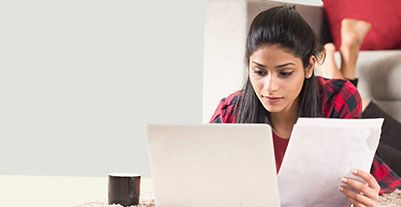 How to find working capital for your small business?
Unpaid invoices, seasonal demand, inflation or other factors may lead to a deficit in your working capital. In such cases, you may require urgent funds to ensure your business operations continue smoothly.
Here are some credit facilities offered by Bajaj Finserv for your convenience:
1. Working capital loans
Meet dynamic business needs with our working capital loan. Get up to Rs. 55 lakh without collateral on meeting our simple eligibility terms. Our short online application and fast approval in just 48 hours ensure you meet your urgent working capital requirements hassle-free and quickly.
2. Flexi business loans
Our Flexi business loans are a smart way of managing your working capital. They allow you to withdraw what you need from your sanction and part-prepay at no extra charge when you have surplus funds. Interest is charged only on the amount you utilise. Our Flexi facility allows you to lower your EMIs by up to 45%* when you choose to pay interest only EMIs for the initial part of the tenor.
3. Invoice financing
Get funds against your uncleared invoices from Bajaj Finserv and fuel a working capital shortfall with ease. Fast approval, a quick disbursal and flexible repayment duration make repayment comfortable for small and medium enterprises.
Frequently asked questions
Why is working capital important for a small business?
Working capital is crucial for your small business as it serves as a financial lifeline for your day-to-day operations. It enables you to manage your short-term liabilities, such as rent, utilities, and payroll, while also allowing you to seize immediate opportunities for growth. Sufficient working capital ensures that your small business can meet its operational needs, maintain a steady cash flow, and remain resilient during challenging economic circumstances.
How much working capital is good?
The ideal amount of working capital varies depending on the specific needs and circumstances of a business. Typically, having enough to cover at least three to six months of operating expenses is considered a good benchmark. However, businesses should conduct a thorough analysis of their cash flow and operational requirements to determine their precise working capital needs.
What is an example of working capital?
An example of working capital is the funds a retail store holds to purchase inventory and cover day-to-day operational expenses such as rent, utilities, and payroll. It also includes accounts receivable from customers and accounts payable to suppliers. Working capital ensures smooth business operations and facilitates growth opportunities.