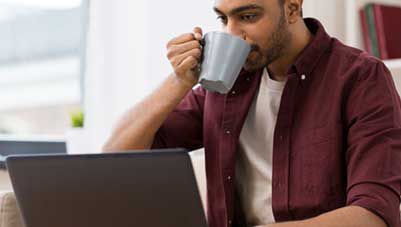 Know About Processing Charges For Gold Loan
Gold loans are affordable financing options that attract competitive interest rates and other associated charges. Check applicable charges like gold loan processing fees when deciding on a suitable loan offer to assess affordability.
Use the Gold Loan EMI Calculator to determine your maximum loan liability to meet per month. Accordingly, select a suitable financing option from the available gold loan offers.
Applicable Gold Loan Processing Fees

Thanks to improved customer-friendly features, gold loan is now available at low to no processing fees. With Bajaj Finserv, it is convenient to secure 0.12% of the loan amount (Inclusive of applicable taxes) for gold loan. Borrowers only need to pay documentation charges which are nominal, making loan processing affordable and convenient.
Other charges levied on the advance include :
Stamp duty charges
Penal interest (In the case of delay in scheduled repayment)
Cash handling charges
Auction charges (In case of complete non-repayment)
Even all these fees are levied at a nominal rate, adding minimal additional financial burden for the borrower.
Know About Interest Charged on Gold Loans
As secured advances, gold loans attract low rates of interest as against several unsecured advances availed for the same purpose. With Bajaj Finserv, Individuals can avail of financing with a gold loan minimum interest rate starting at 9.50% to 28% p.a.
Borrowers have an option to repay interest only initially and postpone principal repayment until the gold loan tenor's end. It allows the flexibility of managing finances as per one's repayment capacity.
Types of Interest Rate on Gold Loan
Interest rates on gold loans are levied under two types, flat and floating system of interest rate determination.
1. Flat rate system of interest rate levy
Under the flat-rate system of interest levy, the interest rate is fixed at the onset of the tenor and interest is charged throughout the tenor on the same rate. Such levy continues irrespective of any fluctuations in the market rates or any policy changes.
The main benefit of availing gold loan at a flat interest rate is that it can benefit the borrower by locking the rate during times of rising in standard interest rates other lenders levy.
2. Floating system of interest rate levy

Under the floating system of interest rate levy, interest on the gold loan is calculated based on changing rates as per market trends. It allows the flexibility of rate adjustability throughout the loan tenor and benefits borrowers when the rate trends fall. It also comes with the risk of higher rate levy in the case of rising market rates.
Additional Read: How To Calculate Gold Loan Interest Rate
Usually, fixed rates of interest are also set a notch higher than floating rates. Make sure to measure the pros and cons of both rates before deciding on one over the other for maximum benefits.
Arrange all gold loan documents and provide proof of high income to leverage earning and secure gold loan at reduced rates. Also, although not mandatory.