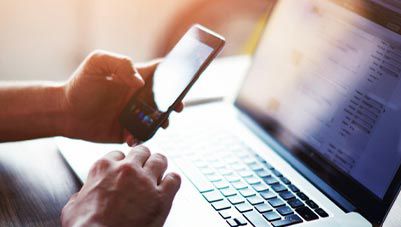 What is the maximum tenure for gold loan?
Gold loans are secured advances with short repayment tenures that allow borrowers to avail funding readily. It helps address urgent financing needs with ease. Other prominent features of gold loan include high-value financing, high loan-to-value ratio, multiple repayment options and lowest gold loan interest rate.

Some lenders provide gold loan with fixed tenures, eliminating a borrower's need to worry about the minimum and maximum tenure for a gold loan. Make sure to check with your financial institution about the availability of tenure flexibility before applying.
 Read Also Addition: Gold Loan interest rate and charges

Maximum tenure for gold loan

The gold loan maximum tenure varies from one lending institution to another. Some lenders provide tenures extending up to 24 months for gold loan repayment, while the minimum limit is set at not less than 6 months. With Bajaj Finance, the maximum limit and minimum limit of repayment tenure for gold loans do not apply as the repayment period is fixed at 12 months.

At 12 months, the fixed tenure provides the right balance of repayment duration without hurrying the borrower into repayment and allowing ample time to manage repayments affordably.

When applying for a gold loan, use dedicated financial tools like the gold loan calculator and the gold loan per gram calculator to assess your loan options better. Plan your repayments so that you can make timely payments. A well-managed gold loan can be a great way to boost your credit score whether you are new to the borrowing sector or not.
Read Also: How can a gold loan help you start a small business

Can you extend the gold loan tenure?

Extension of gold loan tenure is not possible with Bajaj Finance as the repayment period is fixed. To manage your loan repayments affordably, make sure to select the loan amount after due consideration of instalments payable, interest accrued, and the total loan liability.

The gold loan maximum amount for a Bajaj Finserv Gold Loan can go up to Rs. 2 crore, with one of the highest per gram rates in the industry. The loan amount available for an individual can vary with the weight of gold, its purity, and the per gram rate available on the day of the gold loan application.

Eligibility for gold loan

Individuals need to fulfil simple criteria as to eligibility for gold loans to avail of the advance. Following are some standard requirements to fulfil.

Nationality: Indian
Age: 21 to 70
Gold purity: 22-karat

Bajaj Finance offers gold loans against 18-22 karat gold jewellery and ornaments only. Gold bars and coins do not qualify as assets to pledge to avail a gold loan. Make sure to meet the minimum eligibility requirements and arrange all necessary documents before applying for streamlined processing of your loan application.
Read Also: How does the gold rate affect your gold loan

Frequently asked questions
What happens if a borrower is unable to repay the gold loan within the maximum tenure?
If you are unable to repay your gold loan within the specified gold loan maximum tenure, your pledged gold may be auctioned to cover the outstanding amount. To avoid losing your pledged gold jewellery, it is important to choose your repayment options carefully.