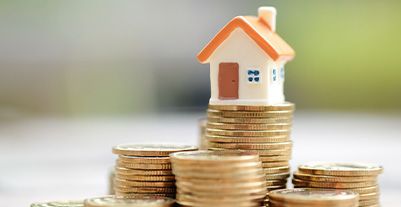 Benefits of Home Loan Balance Transfer
A home loan balance transfer is a facility that allows home loan borrowers to transfer the outstanding home loan to a new lender. By doing so, the borrower can avail better deals offered by the new lender, and these may include a lower home loan interest rate. Additionally, transferring your current loan to Bajaj Finserv Limited also qualifies you for other advantages.
These benefits of a home loan balance transfer include the following.
Customizable repayment plans
Customized schemes for insurance
High-value top-up loans over and above the existing home loan
Digital loan management tools
No hidden charges with this type of loan transfer facility
Home loan balance transfer eligibility

To avail the Bajaj Finserv Limited home loan balance transfer facility, these are the criteria applicants must fulfill:
Applicant must be an Indian citizen residing in the country
Applicant must between 23 years and 65 years, if salaried, and between 23 years and 75 years if self-employed
Applicants must have work experience of at least 3 years
Applicants running a business or professional practice should have a business vintage of a minimum of 5 years
To avail this feature, simply submit your home loan application form online and get approval easily.