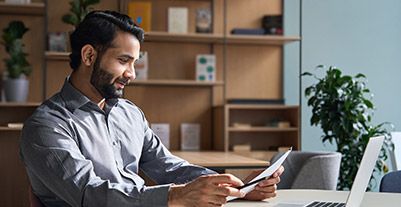 What is short-term working capital?
Short-term working capital refers to funds that help you finance the daily operations of your business. These include inventory or raw material purchase, staff salaries, warehouse or office rent, electricity and maintenance, short-term debt and more.
You can take Bajaj Finserv's short-term business loan and manage the day-to-day running of your business when short-term working capital is low. Our short-term working capital loans make applications easy with simple eligibility criteria and minimal documents and make repayment affordable. A long tenor helps you pay small monthly instalments, and an attractive interest rate allows you to repay stress-free.
Our Flexi facility also helps you manage working capital needs effectively by enabling you to withdraw what you need from your sanction and part-prepay at no extra charge. You can also choose to pay just the interest as EMI and reduce EMIs by up to 45%*.
*Conditions apply