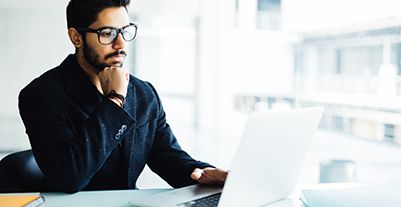 What is the MSME loan eligibility criteria?
The easy-to-meet MSME loan eligibility criteria help avail a hassle-free SME or MSME Loan from Bajaj Finserv. These relaxed requirements simplify the loan application process and also expedite loan processing. To qualify and get funding through a Bajaj Finserv MSME loan, you must meet the following criteria:
Nationality: Indian
Age: 24 years to 70 years*
(*Age should be 70 years at Loan Maturity)

Work status:
Self-employed professionals (SEP) – Allopathic doctors, company secretaries, chartered accountants and architects practising their profession.
Self-employed non-professionals (SENP) – Traders, retailers, manufacturers, proprietors and service providers.
Entities - Partnerships, limited liability partnerships, private limited and closely held limited companies.
Business vintage: Minimum 3
CIBIL score: 685 or higher