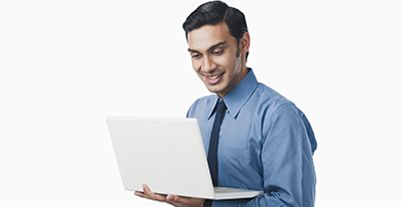 What is MSME Databank?
The MSME Databank, launched on 11th August 2016, is a comprehensive database of all operating micro, small, and medium enterprises (MSME) in the country. This database contains all the information related to mergers and acquisitions, transfer of technologies and import-export machinery within the business.
This information will enable the government to monitor various loan schemes and policies directed for MSMEs, like the Rs. 15,700 crore allocated in the Union Budget 2021, directly to small business owners.
All MSMEs in the country must provide information about their business to the government through an MSME Databank registration.
Udyog Aadhaar Memorandum is a single-page registration form that companies can use to self-certify the existence of their business identity. Having a Udyog Aadhaar Number (UAN) saves a business from the procedural hassle associated with an MSME registration.
Business owners need to submit essential business and financial details and other relevant information to get their unique 12-digit UAN on their registered email address.
MSME Databank eligibility criteria
According to the MSME Development (Furnishing of Information) Rules, 2009, all micro, small, and medium enterprises are mandated to provide details of their business to the government of India.
To be eligible for MSME Databank registration, businesses essentially have to comply with two simple prerequisites, i.e., UAN and PAN.
For North East regions, submitting the mobile number registered with UAN is mandatory.
From corporates to LLPs, a business owner must submit the PAN of their company or LLP.

For single owners, the PAN of a sole proprietor may be entered as well.
MSME Databank registration procedure
Businesses that clear MSME Databank registration eligibility can register on the online portal by simply filling up a registration form. Business owners can follow these steps for the same:
Visit the official website of the MSME Databank and fill in the essential details mentioned there. These include Aadhaar and PAN details, enterprise name, state and address, etc.
On the next page, enter factory and product details such as enterprise address, state, employment status, and turnover for the last FY, among others.
In the other details section, fill information such as bank name, account number, IFSC code, awards details, etc.
In the additional requirements section, fill in details specific to the business, such as the use of solar energy, joint venture, export, QC, among others and submit the form.
After submitting the form, the applicant will receive an MSME Databank verification mail on the mail ID. Once verification is completed, one can log in to the MSME Databank portal.
The MSME Databank is a massive step toward the digital India campaign, as small business entrepreneurs can easily avail government benefits and policies directly. Moreover, MSMEs can get help regarding various procedures, such as financial support and advanced technical assistance.