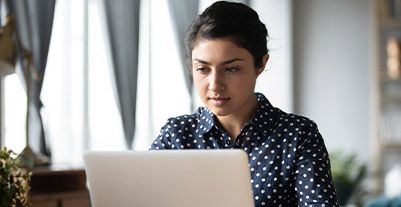 What is the supply chain management process?
Optimum management of the supply chain is one of the essential aspects that ensure a business's efficiency. It determines all the processes involved in the creation, manufacturing and distribution of a business's product. Here's a look at the supply chain management process to understand better what it comprises.

The supply chain process comprises four broad components that help foster customer satisfaction through steps determined by the industry and operations. These include demand management, supply management, sales and operations planning, product portfolio management and all the initiatives undertaken to achieve these goals - from planning to implementation.
Proper management of the supply chain process cycle results in high business performance, cost-effectiveness and revenue conversion throughout the supply chain.
Demand management
Demand management, one of the essential steps in the supply chain management process, consists of three parts. This primarily involves a forecast for reliable product delivery. Well-planned demand management results in improved revenue forecast accuracy while also achieving improved product profitability.
Merchandise planning refers to merchandise buying, planning, and selling for maximum returns while ensuring merchandise availability across the market.
Trade promotion planning involves marketing techniques that improve demand by stimulating factors such as pricing, demonstrations, etc.
Supply management
This stage of supply management involves planning for supply, production, inventory, capacity and distribution. Production and supply planning comprises supply management, collaboration and production schedule to fulfil requirements related to the demand process and resource allocation for improved production capacity.
Inventory planning helps optimise the inventory quantity and timing for aligned needs of business production and sales. Capacity planning under this process involves determining the staff and equipment required for production, as per assessed demand.
At last, distribution and network planning involve controlling goods movement across the supply chain, including the supplier, manufacturer and the point of sale.
Sales and Operations Planning
An integrated monthly system of managing business operations, sales and operations planning refers to the process view of the supply chain involving its key drivers, i.e., sales, production, inventory, demand, the introduction of a new product, etc.
Sales and operations planning aims to improve critical decision-making processes and propagate integrated strategic ideas focused on a business's financial impact. It has a vital contribution to improving the effectiveness of a business's supply chain management process.
Product portfolio management
This step plays a crucial role in a company's overall business strategy to achieve its business goals. It is a process of managing the company's products and the corresponding supply chains, from ideation to its introduction into the market. It also plays a vital role in maintaining the company's competitive position by driving sales and allocating resources for products to meet the market needs.
Ensuring adequate planning for all steps involved in the supply chain management process requires sufficient funding with timely fulfilment. Bajaj Finserv brings adequate supply chain financing in the form of high-value business loans of up to Rs. 50 Lakh* (*Inclusive of Insurance Premium, VAS Charges, Documentation Charges, Flexi fees and Processing Fees) with quick approval to ensure a venture does not run out of funds when they are needed the most.