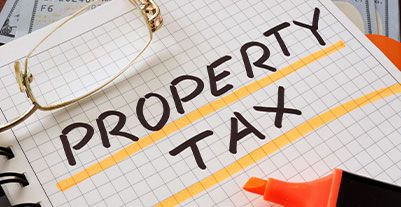 Property Rates in Mumbai
Mumbai, the financial capital of India, witnesses high real estate demand from its residents. 
Based on the area or locality you look to buy land or property in, the rates in Mumbai vary. In the Thane region, prices range between Rs. 6,000/Sq. Ft. to Rs. 14,500/Sq. Ft. for residential apartments. On the other hand, in South Mumbai, a residential apartment starts from Rs. 27,000/Sq. Ft. and can range up to Rs. 57,000/Sq. Ft.
Property in Mumbai is in great demand for several reasons. Its infrastructural support and opportunity for trade, commerce, and employment are among the key reasons for this. The range of price rates is also a factor, as there are locales that are significantly cheaper to own property in. Here is an overview of the prices based on the different regions.
Property rates for residential apartments Mumbai
Following are the price distribution according to areas in Mumbai:
Mumbai Thane region
Independent and builder floors are available here between Rs. 7,000/Sq. Ft. and Rs. 10,000/Sq. Ft


Mumbai beyond Thane region
The region lies in the periphery of Mumbai and residential apartments here are available within the range of Rs. 3,000 and Rs. 8,000 per Sq. Ft


Mumbai-Andheri-Dahisar and South West region
The property prices in these two regions range between Rs. 10,000/Sq. Ft. and Rs. 47,500/Sq. Ft. They include some of the more popular locations in Mumbai like Santacruz, Vile Parle, Pali Hill, Malad, Versova, etc


South Mumbai
The cost of purchasing a residential apartment in these regions may run into crores. The lowest price here starts from Rs. 27,000/Sq. Ft., and can range up to Rs. 57,000/Sq. Ft. Regions like Navi Mumbai come off as low-cost options for property purchase.
From these price rates, buying property in Mumbai is a very expensive undertaking. However, with a Bajaj Finserv Property Loan, you can leverage a self-owned asset and buy a property in Mumbai affordably. This is mainly possible because you enjoy competitive property loan rates with this instrument, and can opt for a convenient tenor that ranges up to 15 years*.
What's more, this mortgage loan has expedited loan processing protocols that ensure quick financing, without any delays. To get started, simply fill the online application form by sharing basic details and get quick approval for a loan.