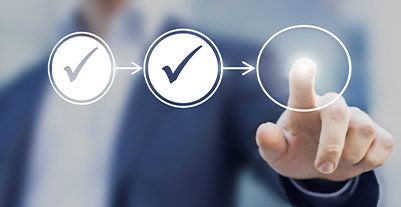 What are the current price rates of property in Kolkata?
Emerging as a major hub for several industries, you can still get apartments and plots at reasonable property rates in Kolkata. Among a handful of cities where real estate prices are next to stable, the city brings profitable opportunities for property purchase.
The city also offers high annual rental yields which make purchasing property a lucrative option. High-value lending options like Loan Against Property also make finance available to fund big-budget expenses like a property purchase. Bajaj Finserv brings Property Loan of up to Rs. 10.50 Crore* against minimum eligibility criteria and documents.
Current price rate in Kolkata
Before you purchase property in Kolkata, look at the current price rates for the different regions.
Price rates in Kolkata Central
With an average price rate of Rs. 7,000/Sq. Ft., you can select an apartment in areas like Park Street, Sealdah, Entally, etc.
Price rates in Kolkata West
Kolkata West has nominal price rates ranging between Rs. 2,000/Sq. Ft. and Rs. 3,000/Sq. Ft. for residential apartments.
Price rates in Kolkata East
Kolkata East covers a large area and the price range for residential apartments here is between Rs. 3,000/Sq. Ft. and Rs. 7,000/Sq. Ft. Residential lands in locations like Action Area II are available at a price range of Rs. 32,500 to Rs. 35,600 per Sq. Yd.
Price rates in Kolkata North
You can find residential apartments or properties in localities like Airport, Bangur, etc. at quite an affordable rate. Alternatively, properties in locales such as Salt Lake, Beliaghata, and Ultadanga, have prices on the higher end as they have better amenities, infrastructure, and connectivity.
Price rates in Kolkata South
Properties in south Kolkata are some of the costliest among all the other regions.
While some property rates are quite high, the city offers good annual rental yields. This is why purchasing property in Kolkata can be a lucrative option to consider. If you're looking to go this route, fund your purchase with a Bajaj Finserv property loan.
offers an ample sanction that can easily cover the cost of purchasing real estate in Kolkata. What's more, it comes with competitive property loan rates to help keep costs optimal throughout the flexible tenor of up to 15 years. Armed with this credit facility, you can leverage your self-owned assets efficiently and purchase property in Kolkata without hassles.