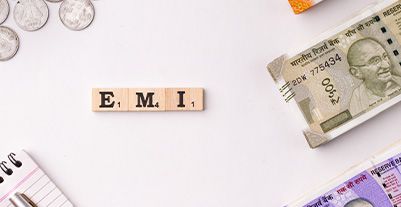 What is the procedure to apply for the Padho Pardesh scheme?
Padho Pardesh scheme was introduced by the Government of India to make overseas education affordable for eligible students. Under this scheme, individuals from the minority community can avail interest subsidy on an education loan availed to study abroad.
This instrument is among the feasible financial options that can cover all the expenses incurred while studying overseas. These include tuition fees, examination charges, admission fees, cost of study material, accommodation, travel costs, food, medical expenses, etc.
Step-by-step guide to apply for Padho Pardesh scheme
Following is the guide to apply for Padha Pardesh scheme:

First, you need to avail the study loan from your chosen lender, and then apply for the Padho Pardesh scheme.
Submit all the relevant documents to your lender stating that you're eligible for the interest subsidy scheme.

The lending organisation shall submit your personal information as well as education loan details on the scheme's portal.

What are the eligibility parameters to qualify?
You can enjoy interest subsidy on this Student Loan in India only if you meet the following eligibility criteria:
Candidate should come from the minority community with an annual income below Rs. 6 Lakh.
The student must have got admission in an educational institute overseas at Ph.D., M.Phil. or Master's degree
He/ she shall pursue any of the mentioned courses to enjoy the Padho Pardesh scheme benefits:
Pure Science
Humanities or Arts
Commerce
MBA
Farm Power & Machinery
Ocean & Atmospheric Sciences
Veterinary Science and more
Bajaj Finserv also offers a loan against property for education that can be taken to avail funds for overseas education.
Frequently asked questions
What are the requirements for Padho Pardesh scheme?
The specific requirements for the "Padho Pardesh" scheme depend on the region or country offering it. To obtain accurate information, check official government websites, contact educational authorities, and search online using the scheme's name along with the relevant location. Look for details on eligibility criteria, required documentation, application procedures, and deadlines from the most recent and official sources. Keep in mind that schemes and requirements may change, so it's crucial to refer to up-to-date information.
What is the income criteria for Padho Pardesh subsidy?
The income criteria for the "Padho Pardesh" subsidy, if applicable, depend on the specific region or country offering the program. To obtain accurate information, check official government websites and contact educational authorities. Review the most recent application guidelines for details on income criteria, as these criteria may vary and could change over time.