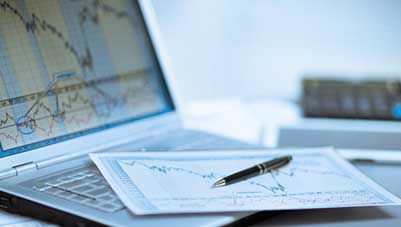 What is Gold Loan Balance Transfer?
Gold loan balance transfer is the process of moving a gold loan from one lender to another. You can move your existing gold loan account from one lender to another if you are unhappy with the customer service or if another bank or Non-banking Financial Company offers you a better interest rate.
How to do a gold loan balance transfer to Bajaj Finserv?
Bajaj Finserv allows the transfer of outstanding gold loans at lower rates through the balance transfer facility. The process of gold loan transfer is quick and easy, involving only a few simple steps. Transferring your outstanding gold loan allows you to repay the advance at reduced rates, allowing savings on unnecessary interest payments.
Reduced EMI payments allow you to manage your finances better. Bajaj Finserv offers complimentary insurance on the pledged gold as well, providing the borrower additional security in case of loss due to theft or misplacement.
Additionally, facilities like part-release of gold against equivalent repayment and multiple repayment channels make Bajaj Finserv one of the most sought-after gold loan providers in the market.
Steps to follow for gold loan transfer to Bajaj Finserv

Complete the following steps to transfer your outstanding gold loan to Bajaj Finserv.
Check if you meet all eligibility requirements for a balance transfer.
Next, apply for a gold loan foreclosure with your existing lender.
Proceed to apply for a gold loan transfer to Bajaj Finserv with a simple application form fill-up.
Submit the minimum necessary documents required to complete paperwork.
Obtain pledged gold from a previous lender and deposit with Bajaj Finserv under industry-best vault security.
Obtain a new loan agreement with the lowest gold loan interest rate and other favourable terms.
Receive the gold loan amount in your bank account shortly.
Once received, you can start repayment of the advance as per the agreed schedule.
Benefits of a Bajaj Finserv Gold Loan
Top advantages of Bajaj Finserv Gold Loan include the following:
Accurate and transparent evaluation of gold to arrive at a suitable value of the pledged asset as per its purity and weight. Such evaluation is done through industry-grade carat metre for accuracy
Bajaj Finserv offers one of the lowest gold loan interest rate, affordable financing
High financing value of up to Rs. 2 crore is available as a gold loan
Pledged gold is stored in the most secure vaults with all-day surveillance
A comprehensive suite of repayment options allows convenient repayment of gold loans for borrowers
Part release facility allows release of gold items against equivalent repayment during the loan tenor
A high loan per gram means borrowers can avail maximum financing against each gram of gold pledged based on purity.