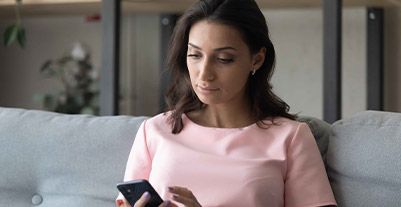 Know how a personal loan helps you consolidate your debts
Though credit cards give users ease of transaction on both online and offline platforms, they also create possibilities for overspending. This can result in the piling up of credit card debt. Such situations create financial challenges for users who spend considerably to repay the debt rather than saving and reaching other financial goals.
 One of the preferred options that can help you settle such a financial crisis is the availing of a personal loan. Considering the host of benefits it brings via a streamlined application process, you can conveniently use the loan amount to consolidate your existing debts.
Personal loan for credit card debt consolidation
High-value loan amount:
Bajaj Finserv offers you a high credit amount of up to Rs. 40 lakh with their personal loans. The amount comes with no end-use restriction and hence can be utilised to clear your outstanding debts conveniently.
 
Instant approval and quick disbursal:
You can avail of a personal loan by-
Filling in an online application form,
Meeting the required eligibility criteria and documentation, and
Get instant approval on the application.
An equally quick disbursal process follows this and, hence, can be considered as the preferred, go-to option for emergency funding, such as paying off outstanding credit card debts.

Attractive rate of interest:
Bajaj Finserv offers personal loans at competitive interest rates on the advances that not only lowers the monthly instalments but also lowers the total cost of the loan. It ensures a convenient repayment structure that avoids straining your finances.
Flexible loan tenor:
You can choose a personal loan tenor ranging up to 96 months that best suits your financial capability. In case you are financially stable, you can go for a shorter tenor that fetches higher EMI; else, you can go for a longer tenor that results in lower monthly instalments.
Make sure to calculate the approximate EMI using the EMI calculator to avoid any chances of piling financial burden. It helps you to pay off your credit card debts with ease.