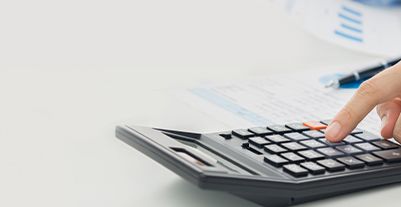 What are the different types of business loans?
Bajaj Finserv offers various business loans to cater to Indian enterprises and business owners' unique needs. These loans fall under two broad categories, term loans and Flexi loans.
Term loans include both collateral-free business loans as well as secured business loans against property. You can easily apply online with just a few documents and get quick approval along with attractive interest rates and convenient repayment tenors.
The Flexi loan facility offered by Bajaj Finserv gives business owners the option to pay only interest as EMIs while repaying the principal amount at the end of the tenor. This helps reduce your EMIs up to 45%* compared to traditional term loans and better manage business cash flow. You also have the flexibility to borrow when you need from the sanction and prepay when you have surplus funds. Here, you pay interest only on the amount utilised.
Apart from these categories of business loans, we offer personalised loans to professionals such as loans for businesswomen, chartered accountants and doctors.
Also Read: What is a Business Loan
Bajaj Finserv also offers specific loans such as:
Opting for any of our business loan facilities is simple, quick and hassle-free. Pre-approved offers on business loans further help existing customers get instant funds with easy online verification.
*Conditions apply