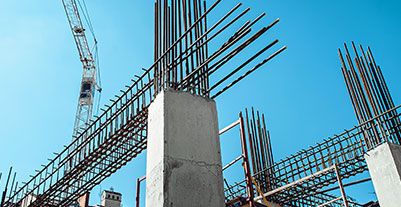 What is an Unemployed Loan?
An unemployed loan is meant for those who have an unstable job or income. Its interest rates, terms, and features may be different from a loan offered to borrowers with a regular income. However, it gives those without a steady job a way to access finances when needed. Such a loan is normally secured against collateral, be it property, bank deposits, government bonds, or more.
Types of loans for unemployed borrowers
There are 3 main types of loan for unemployed applicants. They are:
Property loan
This is a secured loan against property that allows you to meet big-ticket expenses with ease. You can use the funds to finance a wedding, your child's education, or start a business. This credit facility also comes with an attractive rate of interest and a flexible repayment tenor.
 
Secured personal loan
The loan for unemployed requires collateral and offers quick access to funds during emergencies. The collateral may be an asset such as property, vehicles, investments, insurance policies, gold or other metals, etc. The tenor is usually short, between 6 months and 96 months, and the eligibility criteria are simple to meet.
 
Loan under government schemes
Educated and unemployed applicants who meet the eligibility criteria for government schemes like the Pradhan Mantri Rozgar Yojana can avail collateral-free loans of up to Rs. 1 lakh and secured loan up to Rs. 2 lakhs. This loan helps unemployed borrowers create self-employment opportunities under the scheme guidelines.
Additional read: What is Pradhan Mantri Rozgar Yojana?
How to avail a loan for unemployed borrowers?

Bajaj Finserv brings secured credit in the form of Loan Against Property. Unemployed individuals who own a property can apply for property loan. Avail an unemployed person's loan to give your self-employed career a kick-start or meet other necessary expenses. by meeting the simple loan against property eligibility criteria. This loan is sanctioned based on the property's market value; however, the Loan to Value (LTV) ratio for unemployed borrowers may be comparatively lower as they pose a higher lending risk.