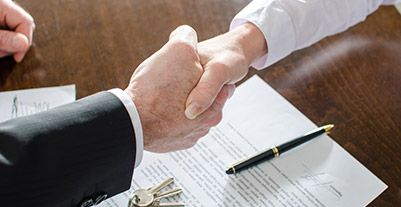 What types of property are accepted by lenders for providing loan against property?
You can mortgage a property you own to obtain a property loan. The list of eligible property types that can serve as collateral differs between lenders, but there are a few general ones that classify as a mortgage for most. Avail a loan against property from Bajaj Finserv with the following types of properties.
Mortgage property types eligible for availing loan on mortgage
To know more about mortgage property types eligible for availing loan on mortgage, read on:
i. Residential property: To avail a loan against property you can mortgage a residential property that is self-occupied, rented, or vacant. The mortgage of a residential house or building attracts the lowest property loan rates.
ii. Commercial property: Mortgage eligibility criteria allow for the mortgaging of commercial real estate that is rented out or vacant. In all of them, there should be no dispute of ownership pertaining to the property.
iii. Property with multiple owners: A property with multiple owners can also be mortgaged. However, the ownership must be shared among family members with the following relations: father and son or mother and son or brothers or parents and unmarried daughter. Both self-employed and salaried individuals can apply for a property loan and enjoy credits tailor-made for their specific needs.
Additional read: Can you sell your property under debt
Hassle-free application procedure and loan disbursal within four days of approval offered by Bajaj Finserv make it one of the fastest Property Loans. Fill up the online form to apply for this loan in a few minutes.