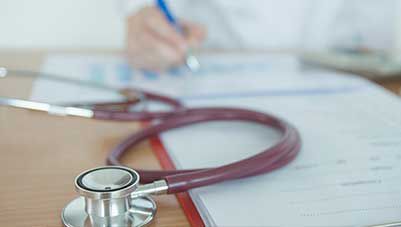 What is Pradhan Mantri Bhartiya Jan Aushadhi Kendra?
In India, accessing quality health care services can be pretty challenging, primarily in rural areas, due to the exorbitant price of branded medicine and surgical appliances. To resolve this issue and offer quality medication to all, the Department of Pharmaceuticals and the Government of India introduced the Pradhan Mantri Bhartiya Janaushadhi Pariyojana on April 23, 2008.
Essentially, this flagship program aims to offer quality generic medicines to the citizens in rural and semi-rural areas through its different sales outlets, such as the Janaushadhi medical store.
Vision of Pradhan Mantri Janaushadhi Yojana
To make quality medication affordable to the underprivileged sections of the country, the Department of Pharmaceuticals introduced the PM Bhartiya Janaushadhi Pariyojana. Furthermore, to ensure a steady supply of affordable medicines, this scheme was further remodeled into Pradhan Mantri Bhartiya Janaushadhi Pariyojana.
More than 6,500 Pradhan Mantri Janaushadhi Kendras are currently active across the 726 districts of the country, extending 8,000+ generic medicines and surgical appliances at cost-effective rates. These stores ensure that the financially backward section of the country can avail of quality medication without paying a high price. The procured medicines from the Janaushadhi Medical store are retailed at 50%-90% lower than the actual market price.
Features and benefits of PM Janaushadhi Yojana
This scheme is introduced under the Societies Registration Act and gives rise to employment by involving individual entrepreneurs in different Bhartiya Janaushadhi Kendra. Here are the key features and benefits of this scheme:
Under PMBJP, various Pradhan Mantri Janaushadhi Kendras are established across India to minimise the high-end expenses for availing of healthcare services.
Under the Pharmaceuticals Department, the Bureau of Pharma is engaged in procuring, supplying, coordinating, and marketing common medicines through this scheme.
The PMBJK can be set up by doctors, entrepreneurs, NGOs, pharmacists, self-help groups, etc., at any convenient place or outside the hospital premises.
This scheme significantly reduces the treatment cost without any compromise on quality.
Medicines for the underprivileged are obtained from WHO (World Health Organization), Current Good Manufacturing Practice (CGMP), and CPSU manufacturers. These systems assure that the medicines are consistent and successfully meet the specified quality standards by BPPI.
Besides, individuals can search for Janaushadhi online outlets through an application named Janaushadhi Sugam. Citizens can look for common medicines and can share their feedback and suggestions faced while using the application.
How to open Pradhan Mantri Jan Aushadhi Kendra?

Here is the list of requisites for the Janaushadhi Medical Store:
Individuals must possess Aadhaar and PAN cards
Applicants must adhere to the rules and regulations, including but not limited to medicine storage
Charitable institutions, hospitals, NGOs, etc., must submit Aadhaar card, registration certificate, incorporation certificate, PAN cards, and other necessary documents.
Documents proving the financial capacity to run the medical store by providing audited accounts for the last three years.
Proof of engaging a pharmacist possessing the necessary computer skills.
The owned or rented place (min. 120sq.ft) should be supported by a proper lease agreement. However, one must note that BPPI will not be responsible for arranging any space.

One can also apply for the Janaushadhi store through the GST Suvidha Centre. The organisation extends G2C Services across the country, making it an appropriate place to begin.
Eligibility to apply for the Jan Aushadhi store

To obtain substantial coverage across the country, the Indian government allows individuals to open PM Janaushadhi Kendras and provide exclusive incentives. However, you can open such Kendras if you meet the following eligibility requisites:
If an individual is a registered medical practitioner
If one is a registered doctor
If an individual possesses a B.Pharma/ D.Pharma degree
Individuals can open a PM Janaushadhi store on the premise of a government hospital. However, special preference will be given to an NGO or charitable trust in such cases.
Thus, Pradhan Mantri Janaushadhi Kendra extends unique opportunities for doctors and individuals to provide cost-effective medicines to every Indian citizen and a viable business structure.