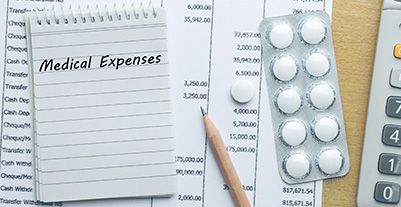 What is an overdraft loan against property?
Overdraft loan is a secured form of credit with features of both a secured loan and the overdraft facility. The overdraft against property option lets you withdraw an amount from your approved credit line as an overdraft.

Another loan feature that is similar to an overdraft is the Bajaj Finserv Flexi facility. This feature has its own attractive features to ensure that you have a cost-effective and comfortable experience all through repayment.
Features of flexi fecility
Bajaj Finserv Flexi Loan is a feature you can opt for when you avail a property loan. It allows you to withdraw any amount you require from the sanctioned loan against property freely. With this provision, you can prepay at any time during the loan tenor and you pay interest only on the amount you borrow.
Further, you can opt to pay interest-only EMIs during the tenor and lower your monthly outgo by up to 45%*. Mortgage Loan interest rates from Bajaj Finserv are one of the lowest in the market, which makes it further convenient to avail.
Opt for the part-prepayment or foreclosure facility to repay the loan at any time before the tenor ends. Individuals availing the loan at a floating rate of interest can prepay at nil charges.
Other features that this facility brings include online withdrawal and payments at any time and from anywhere via Bajaj Finserv's customer portal Experia.
How to Avail of an Overdraft Loan Against Property
To avail of an attractive overdraft loan against property, you can contact us directly and our representative will help you with all the information you need, including the loan eligibility, fees and interest rates.
Steps to avail Overdraft Against Property
Step 1: Define the requirements for the loan.
Step 2: Check whether you are eligible for the loan.
Step 3: Check the fees and interest rate.
Step 4: Fill the property loan application form to apply for this loan with Bajaj Finserv and enjoy the overdraft benefits of flexi loan feature.

Additional Read: How Much Loan Can You Get Against Your Property
*Conditions apply